I hauled from the tiny
MAC Love Lace
collection. I really thought they had beautiful eyeshadows, easy to wear for everyday on the lids. After my test last Friday, my bf and I watched
Avatar
, and I decided to use the blue eyeshadows I bought from MAC's Love Lace collection for my look~! Enjoy ♥


EYES
MAC Soft Ochre paint pot (matte nude, all over lid as base)
MAC eyeshadows in Seedy Pearl (white-pink duochrome, highlight), Love Lace (muted denim blue, crease) & Suave Intentions (icy blue, lid)
MAC Mystery eye kohl (dark blue, upper & lower lash lines)
L'oreal Double Extension Mascara with Serum Inside Primer
Maybelline Collosal Volume Mascara
MAC Spiked brow pencil

FACE
MAC Select Moisturecover concealer in NW20 (undereyes) & NC30 (spots)
MAC MSFN in Medium Plus & Medium Dark
MAC Moon River blush (cheeks)

LIPS
MAC Plink! lipstick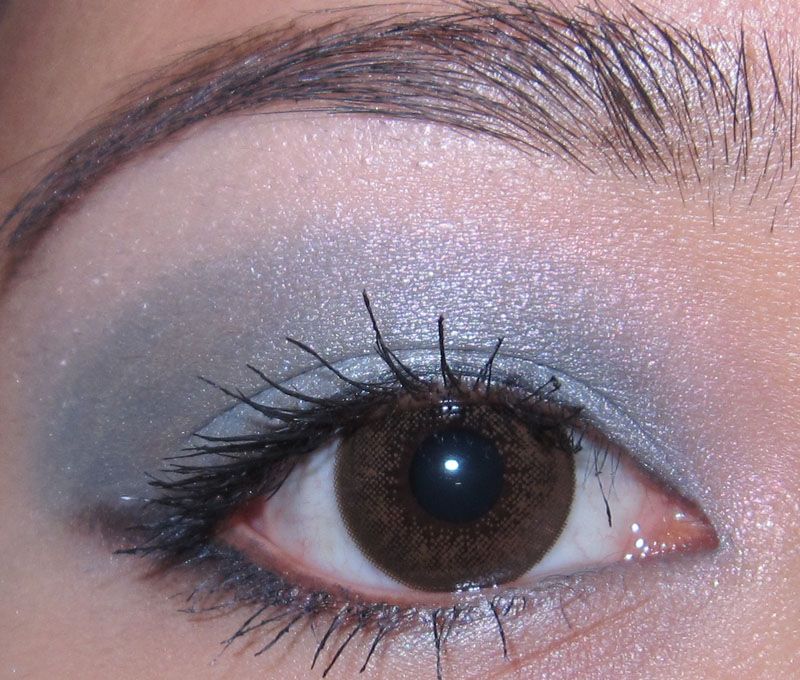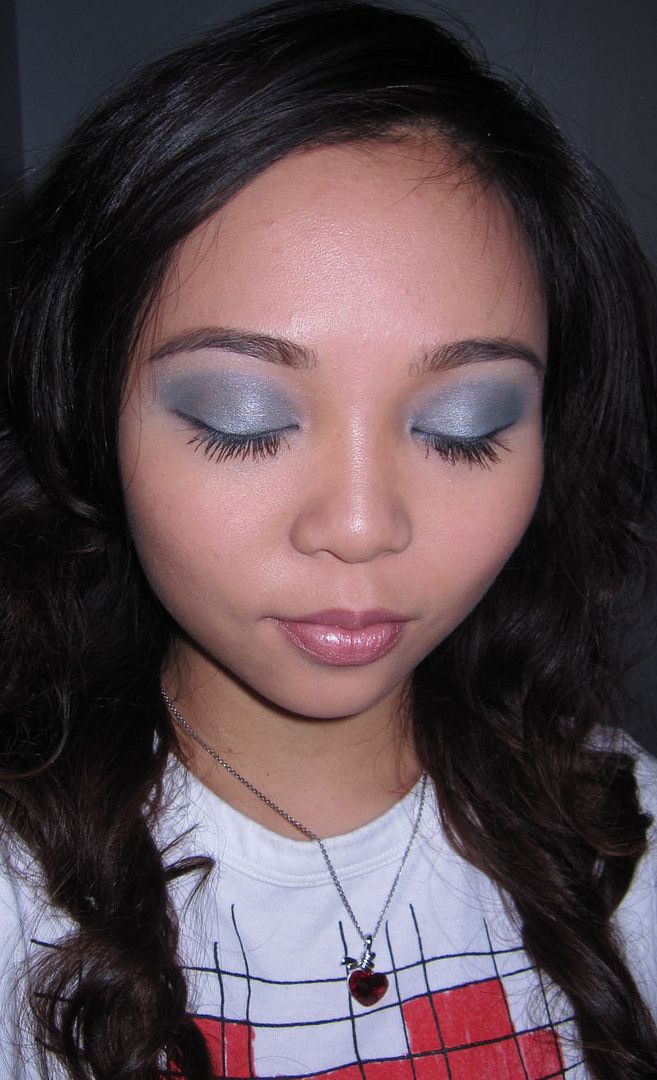 I hope you enjoyed this look! What do you think? ♥


Now onto my haul from Love Lace!!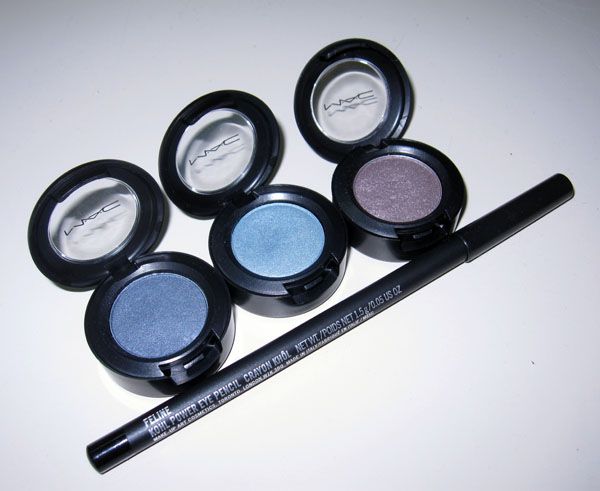 I got Love Lace and Suave Intentions eyeshadows as mentioned in my look. They're both veluxe pearl finishes, so they're so soft and pigmented. I love them. I also bought Hypnotizing, a taupe eyeshadow with a hint of purple. It looks very similar to Illegal Cargo eyeshadow which I have from Naughty Nauticals. But its very pretty. As mentioned earlier too, all these eyeshadows are very wearable for day to day. I also bought myself Feline eye kohl, the most intense black eye pencil ever! For those of you who have been following my 'looks' before, this is not a back-up.lol. I gave my original pencil to my sister because she really wanted it, and just decided to get myself another one. Here are swatches!


Did you pick up anything from this collection? ♥

My bf and I were so happy to finally watch Avatar. We've been looking forward to it, but the tickets were always sold out as early as 2 hours before the film! Its crazy. So he booked the tickets in advance for us, and its a pleasant treat post-exam too last Friday. My next exams are in 2 weeks! Ah Scary!

The film was amazing. Especially in 3D! As I suspected, the story's a lot like Disney's Pocahontas lol. Its very pretty though. Amazing effects and all. Its a movie that shouldn't be missed on the big screen!!

EDIT: Reader Anita shared a hilarious text showing the many similarities between the stories Avatar and Pocahontas lol! Here it is! Thanks Anita for making me smile :)


Click on the link to enlarge! ♥
Have all of you seen it?? What did you think of the film?? ♥