I'm so excited to share with you all my
first ever
Bobbi Brown product! It's the lip crayon in
Posey
. I got it new from one of my friends who was trying to get rid of it, and she sold it for almost a quarter of the UK retail price, so I decided why not take it! And I have no regrets. Its gorgeous!! Probably one of the best lip products I've ever tried!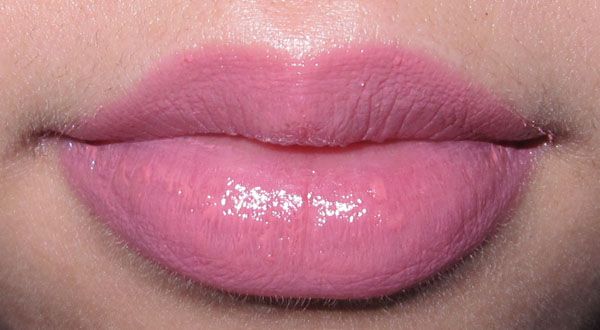 Posey
is a bright peachy pink. It reminds me of MAC's
Lovelorn
lipstick, only slightly peachier. The finish is glossy and opaque.
This Bobbi Brown lip crayon is beyond creamy. It glides so well on the lips, leaving rich colour and a very slight menthol sensation. It gives you long-lasting lip colour.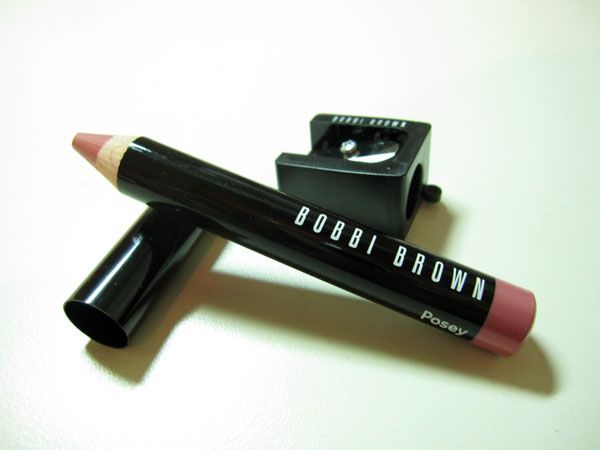 Each lip crayon works well as a lip liner, as well as a lipstick, and the unique jumbo-size makes it easy to apply all over the lips. Worried about sharpening it? It comes with its own customised pencil sharpener. And because its so creamy,
KarlaSugar
recommends turning the sharpener instead of the lip crayon when sharpening!
These Bobbi Brown lip crayons are truly amazing products. In my opinion, they are much better quality than the lip products from MAC, however they're also a lot more expensive, which is why I never ventured into their line till now when I got the opportunity to try them for a cheaper price! These lip pencils only come in 6 colours though, but I still urge you to go to your nearest Bobbi Brown counter and check them out. ♥
Have any of you tried these?? ♥♥
PS. I'm desperate to get my hands on MAC Merrily blush. If you no longer want or use yours, please let me know, and I'll be willing take it from you, if you're selling it for a reasonable price that is~! E-bay prices are ridiculous! ♥ Thank you xx