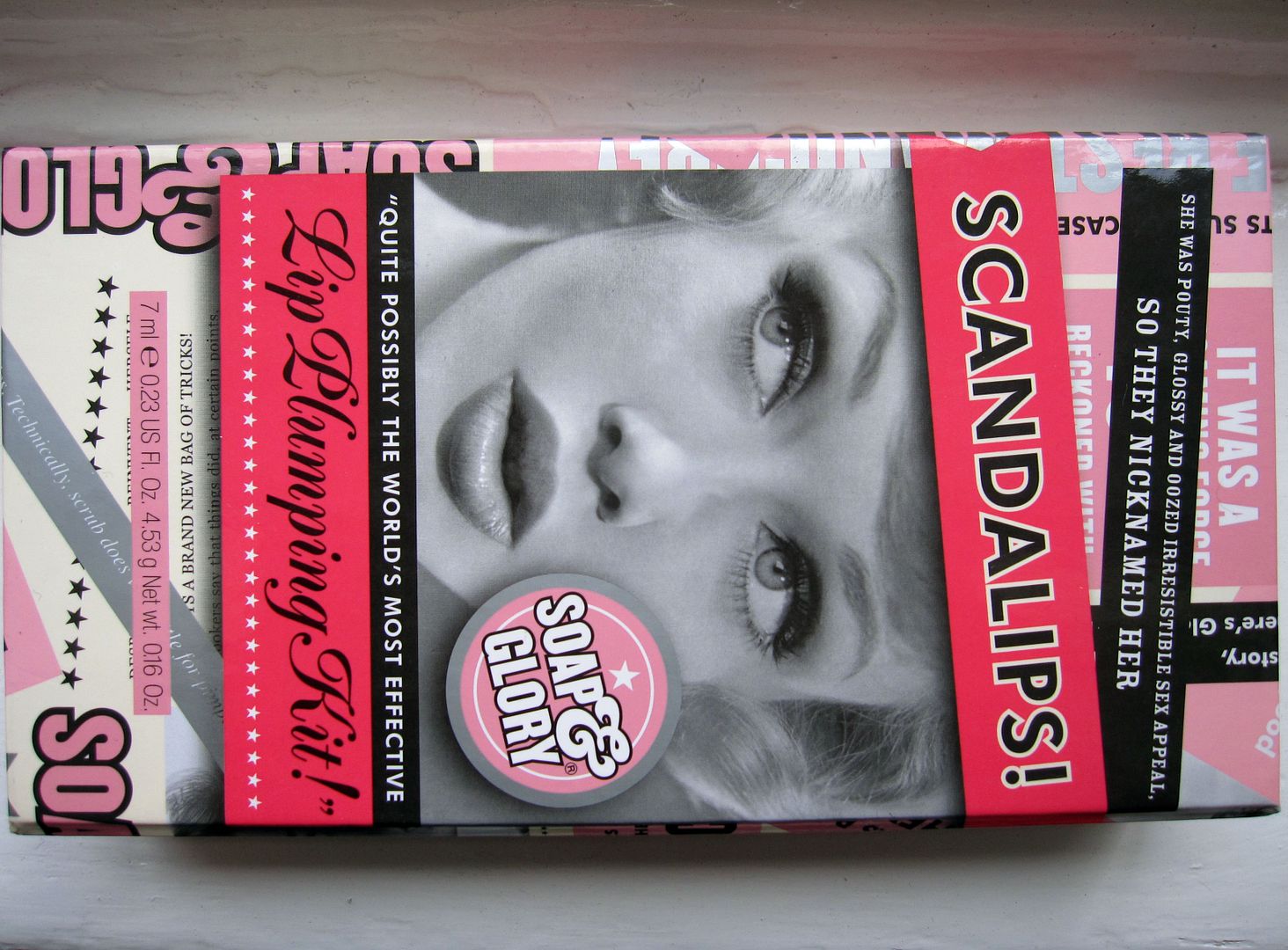 Soap & Glory's Scandalips!
set comes as part of holiday gifts from Boots. It claims to be a lip plumping kit. It comes with
Marvelips
double-ended pencil and Sexymotherpucker lipgloss in
Candy
. I've never tried Soap & Glory's cosmetic range before, so I was intrigued by this! Keep reading for product photos and swatches!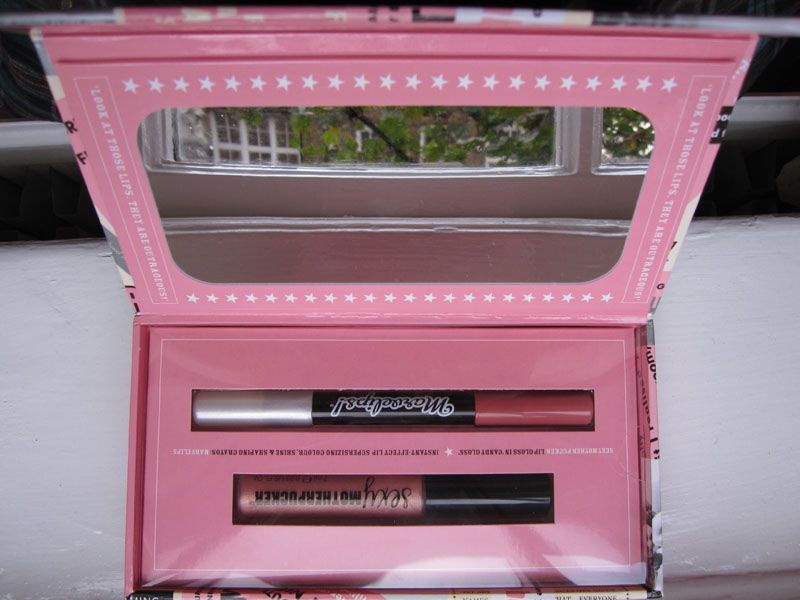 This kit comes with a mirror, a two-edged pencil and a sheer lip plumping lip gloss. Although I find that the mirror makes me dizzy.. not good.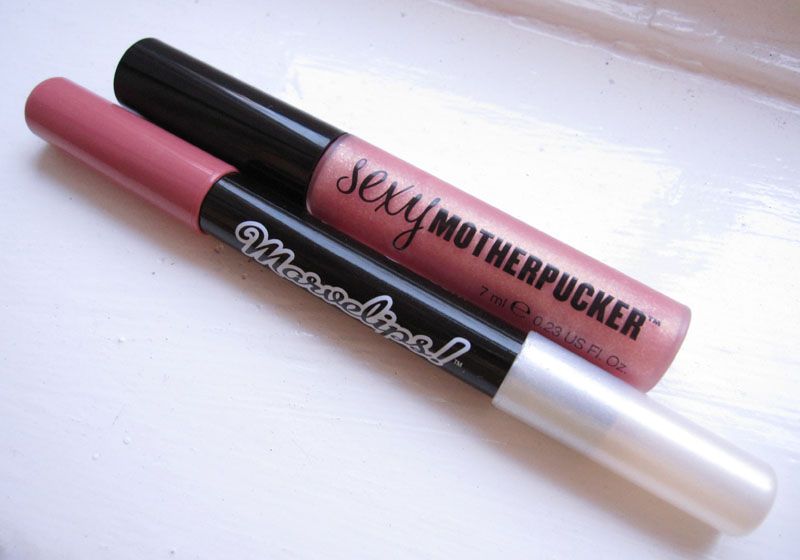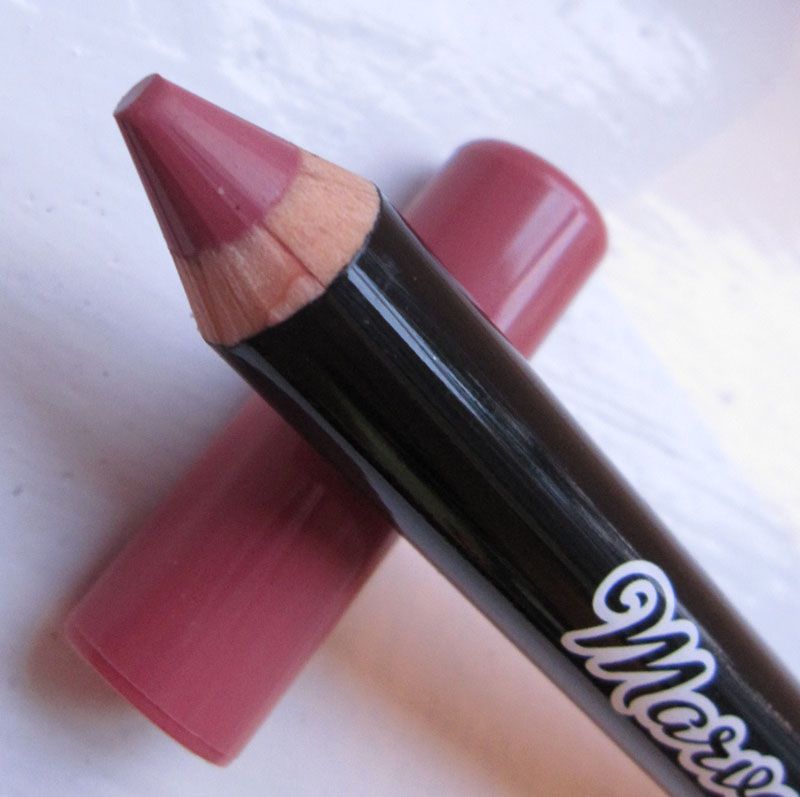 The rose colour is meant to define the lips, ie. line and fill, and the white shimmery end is to highlight above the cupid's bow. Both ends of the pencil are sooo soft!! They effortlessly glide on my lips. ♥♥





The Sexymotherpucker lipgloss shade is called Candy. It's a shade exclusive to this set. Candy is a pinky-coral colour with tiny gold flecks, makes me think of MAC Love Nectar lustreglass. It's really pretty, but once it gets on my lips, I can only see the golden shimmers. It smell reminds me of Malibu rum like MAC plush glasses, and it tastes really sweet!

As for the lip plumping effect, when its on I feel ticklish tingles on my lips which fade after about half an hour. During this time, your lips are supposed to plump up, but I haven't noticed any change in the 'plumpness' of my lips, though. Maybe it only works for some people?..

Here are swatches: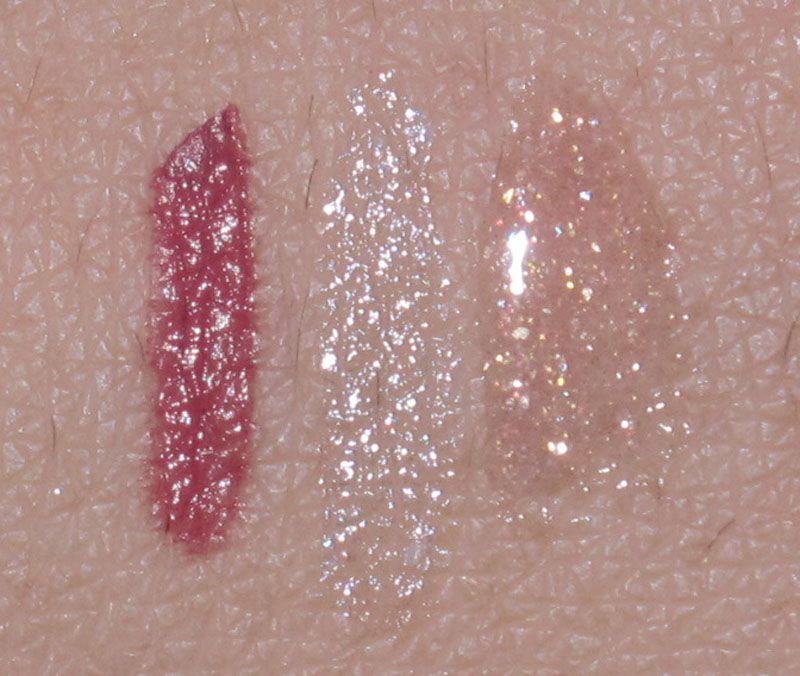 This set was pretty hard to find, and with all these items in the kit, it only cost £12! I thought it was a steal since the lip gloss alone costs about £8-9!

What do you think?? Have you tried Soap & Glory cosmetics before?? ♥



Read more ...