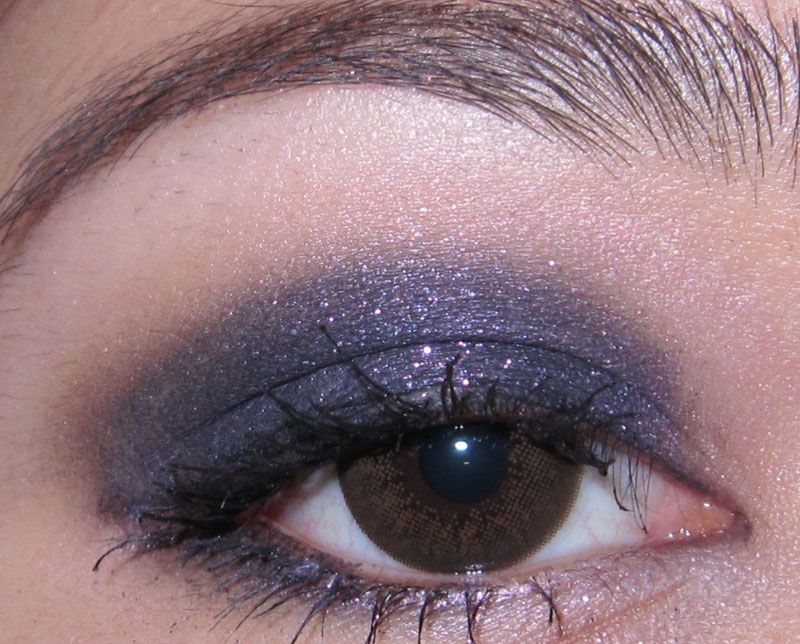 I wore this look tonight when I went out with girlfriends to celebrate an early Christmas since we'll all be away for the holidays. We had dinner, dessert and a bit of window shopping since none of us bought anything in the end. It's also the first time I've really used my
Young Punk
mineralized eye shadow from the MAC Style Black collection! Read more for my look, about my night, and what I got from my Secret Santa! xx

I used ~

EYES
MAC Soft Ochre paint pot (neutral beige, all over lid)
MAC V greasepaint stick (dark purple base, lid to crease)
MAC Young Punk mineralized eyeshadow (dark purple with red-violet shimmers, lid)
MAC eyeshadows in Cork (medium brown, crease), Seedy Pearl (white-pink duochrome, highlight)
Urban Decay 24/7 liner in Zero (black, upper lashline)
L'oreal Double Extension Mascara with Serum Inside (primer)
Maybelline Collosal Volume mascara
MAC Spiked brow pencil

FACE
MAC Prep n Prime Face Primer
MAC Select Moisturecover concealer in NW20 (undereyes), NC30 (spots)
MAC MSFN in Medium & Medium Dark (contour)
MAC Dainty mineralized blush
MAC Pearl cream colour base (highlight)

LIPS
MAC Fashion Mews lipstick (pale lavender)
MAC Mimmy lipglass (sheer peach)

LENSES: Flex Wear Emotions in Henna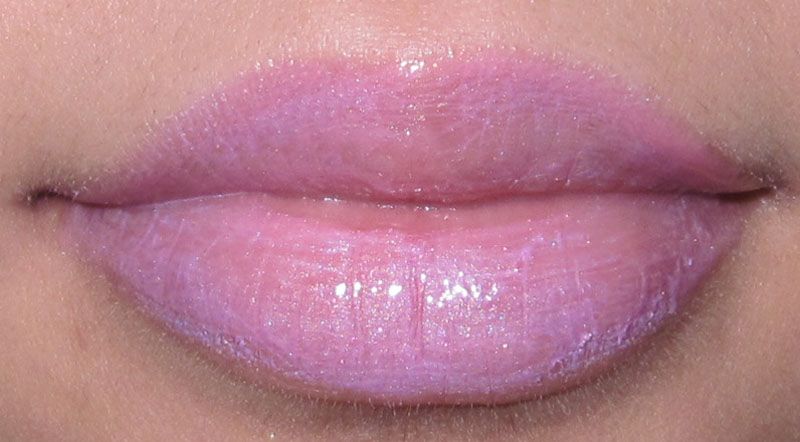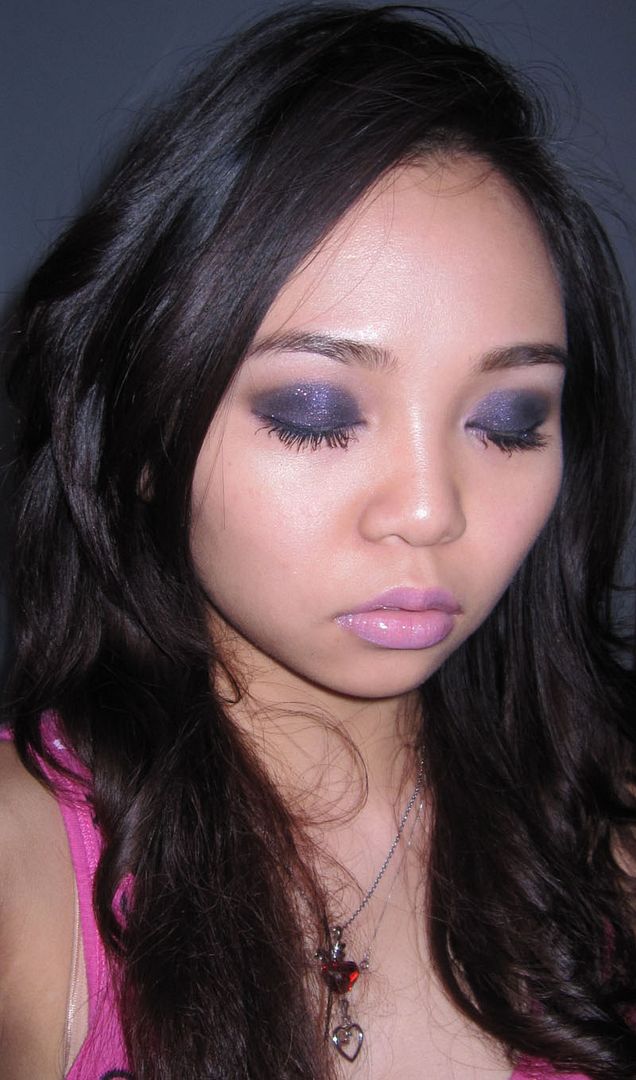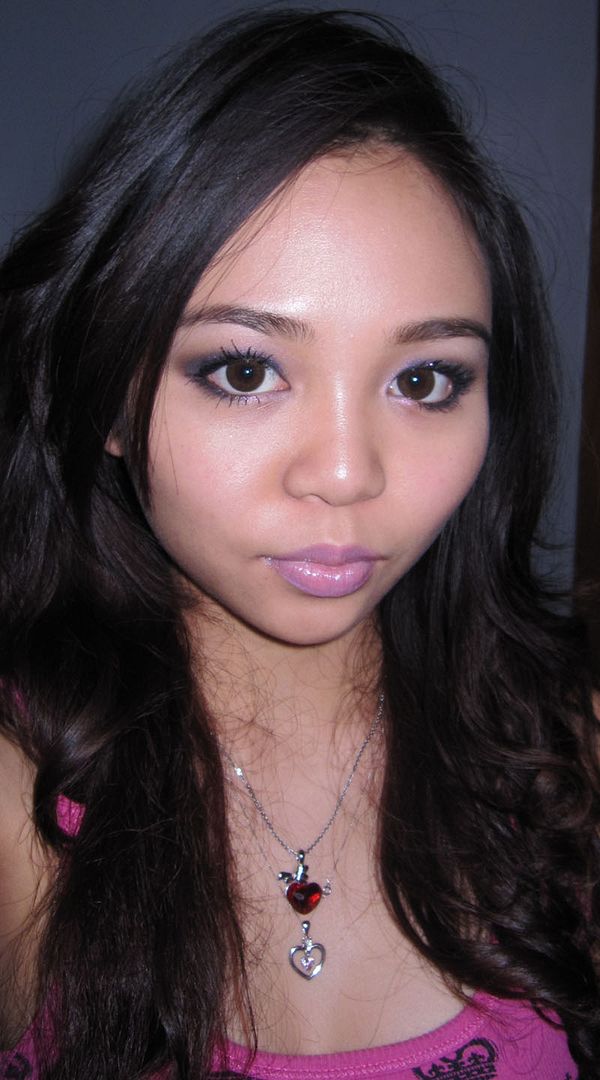 The four of us first met up at Belgo in Covent Garden. It's a Belgian restaurant and I had mussels with chips! Yum yum :) I just love seafood ♥ If you go there and order before 6 o'clock, you get discounts on the food. After that we had dessert at Haagen Das in Leicester Square, where we exchanged gifts for Secret Santa!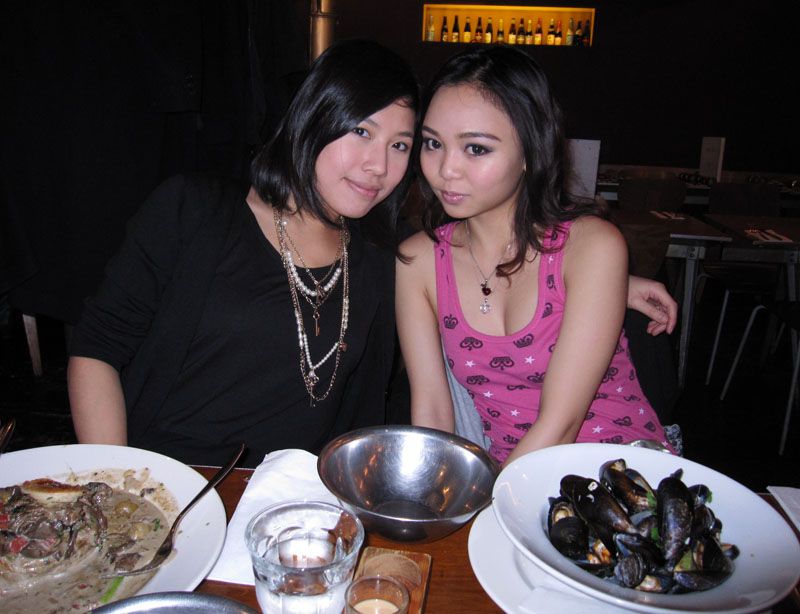 Cath and I at Belgo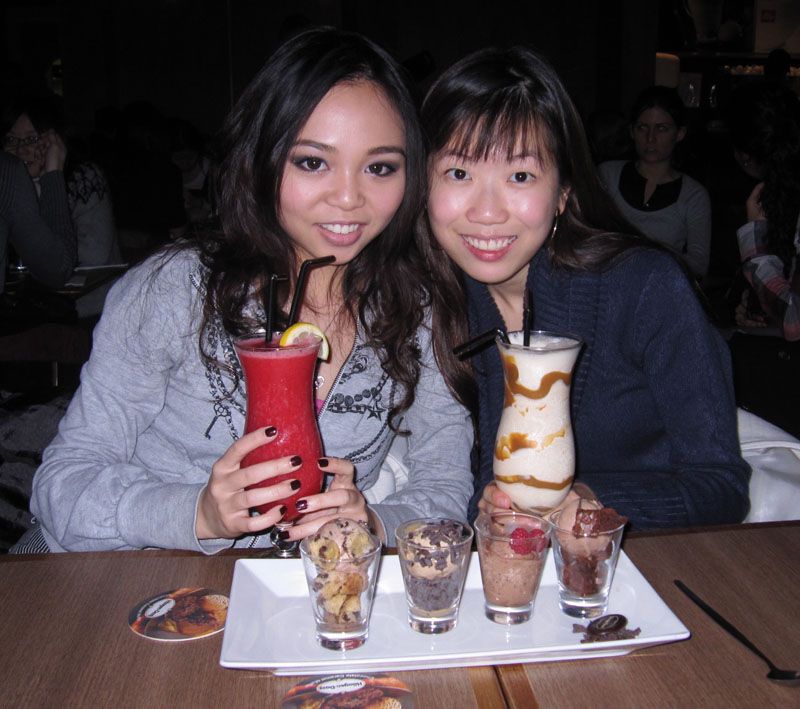 Myself with Caroline at Haagen Das



We each bought a present worth about £15, and then drew lots to see who gets who's present. Imagine our surprise when in the first lots we picked, we each got our own names! It was really creepy. Like what are the chances?? The next time though, it was alright. And here's what I got from my friend, Laura!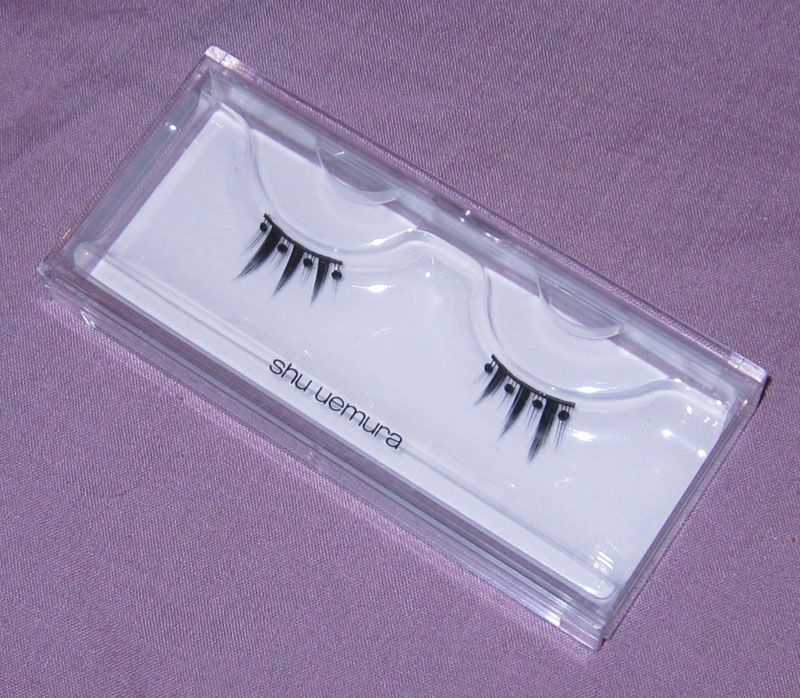 MY FIRST EVER SHU UEMURA EYELASHES! They're so nice. They're half-cut ones, which are meant to be put at the outer ends of the lash line to make them look more 'flirty' I suppose. This type looks really great on almond shaped eyes, like mine! I can't wait to use these. I just hope I don't ruin these after the first use like my first MAC ones. They just look so fab - look at the black rhinestones! I'll never be able to afford these for myself since they're quite expensive, so I was so thrilled I got them as a present ♥♥

After cocktails and ice cream at Haagen Das, we went to Accessorize at Trocadero to check out some items, but none of them really caught my eye. They had fun playing with the hair accessories though. Then we went to Boots to check out the makeup and some Soap & Glory stuff since some of my friends haven't heard of the brand!

Here's my outfit - well with my coat on since the photo was taken outside. I finally get to show you a look with my bow tights! xx




I had a really great time tonight. It's great spending time with good friends ♥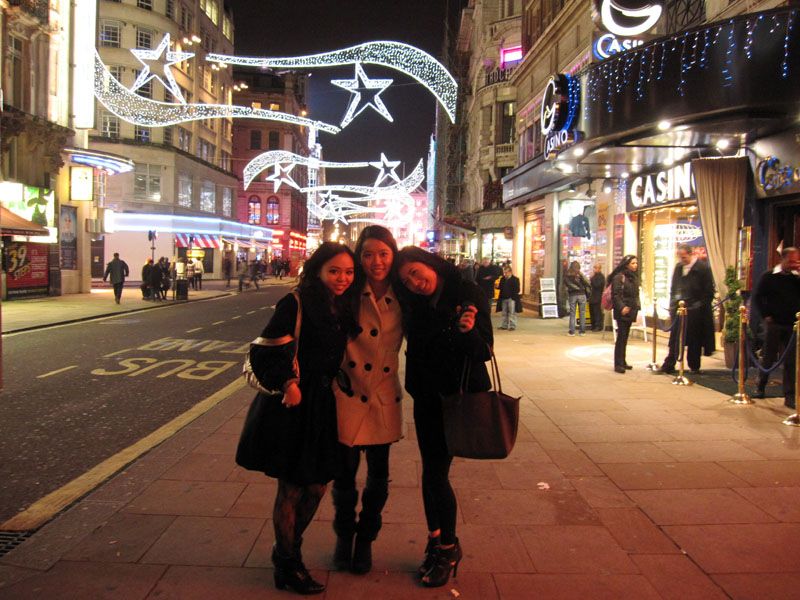 Are there any upcoming events you're excited about? Hope you enjoyed reading this post! xx