LOOK: Sculpted Eyes, Nude Lips, Superhot (!) Hourglass Siren Red lips & Haul!
Thursday, December 17, 2009
• FOTD, Hourglass, Life, Lip Swatches, Lip Swatches: Red, Looks, Looks for Brown Eyes, Looks: Natural Makeup, Looks: Neutral, Natural Makeup, Shopping
I wore this look today when I went out to
Hamleys
to get presents for my little bro and a little something for myself! I also went to
Boots
to pick up a few things. When I got back, I checked my mailbox and I found a lovely surprise from Zu & Rob at
Zuneta.com
, the online beauty retailer. I was so excited and I quickly unwrapped the package, and OH MY GOSH! I got what has to be
THE SEXIEST lip gloss
I have ever come across to date!! Keep reading~!!


For the look, I used:

FACE
MAC Select Moisturecover concealer in NW20 & NC30
MAC MSFN in Medium & Medium Dark
MAC Hipness blush (coral)
MAC Pearl cream colour base (champagne, highlight)

EYES
MAC Soft Ochre paint pot (neutral, base)
MAC Under Your Spell mineralized eyeshadow (pinkish taupe, lid)
MAC Cork eyeshadow (tan, crease)
MAC MSFN Medium Dark (under brows) + Pearl Cream colour base (highlight)
Urban Decay 24/7 liner in Bourbon (brown with sparkles)
Maybelline Collosal Volume Mascara

LIPS
Cherry Chapstick ♥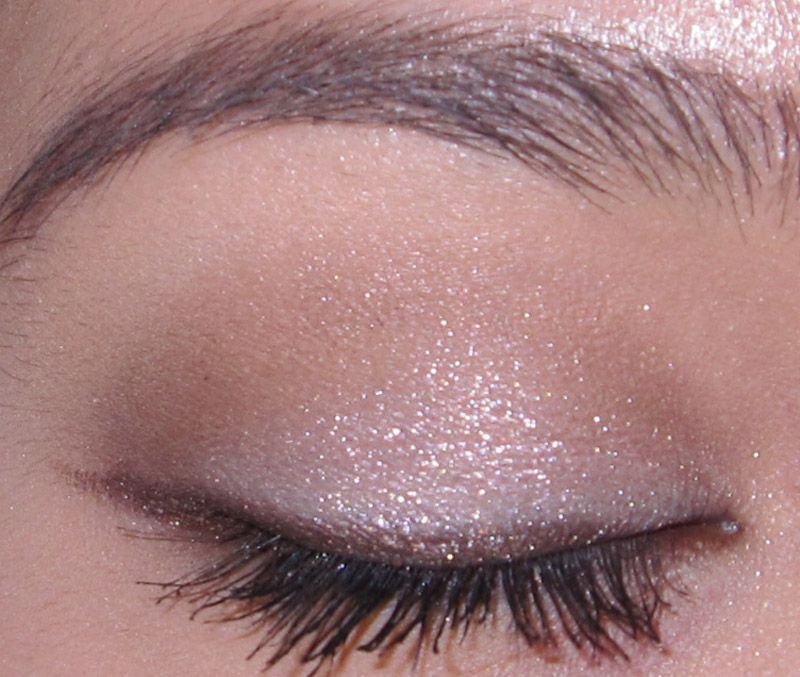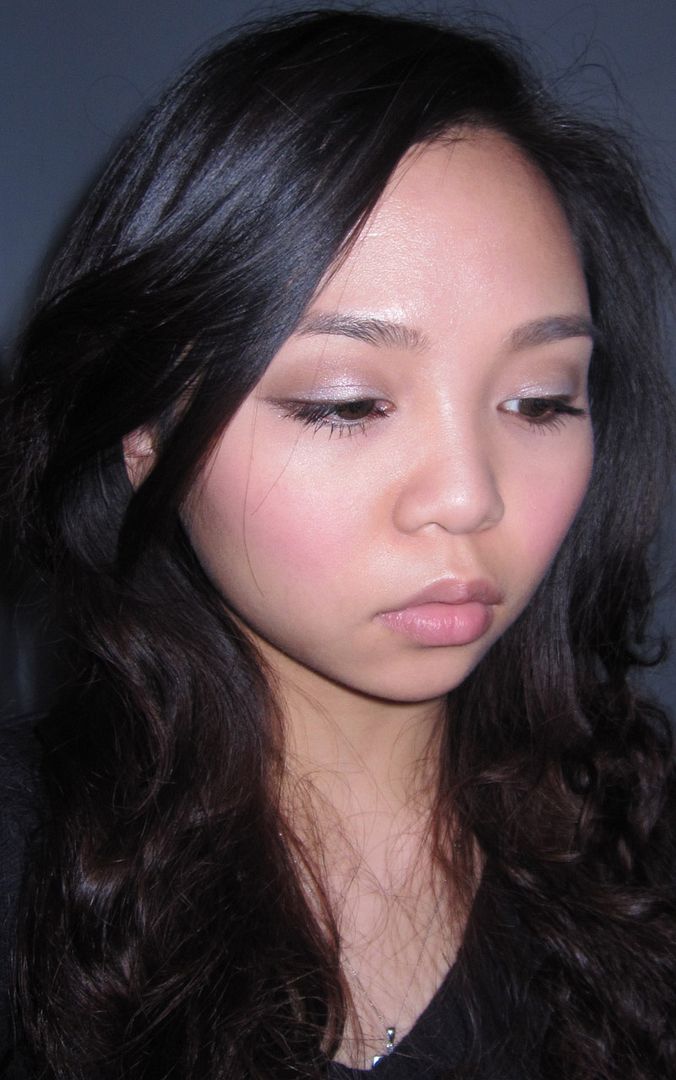 So when I got back to my place, I found the package, got changed into my home clothes (an oversized grey t-shirt & shorts), and quickly opened the present. And this is what I got~


Hourglass Extreme Shine Lip gloss in Siren



Such a shimmery and well-pigmented red gloss! It comes with a brush applicator, easy to apply, and smells of vanilla. It is GORGEOUS!! I immediately put it on, and here's the lip swatch: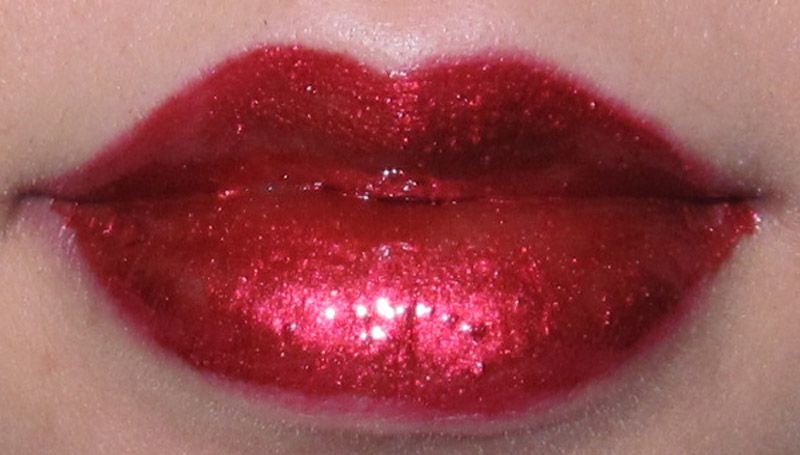 Sorry the swatch is a bit messy, I was too excited & didn't think of retouching! I had Maybelline lip liner in Red Diva to line my lips. You should always do that with red lipsticks/red gloss!

The gloss is soo soo hot! It made me feel so good even in my home clothes lol ♥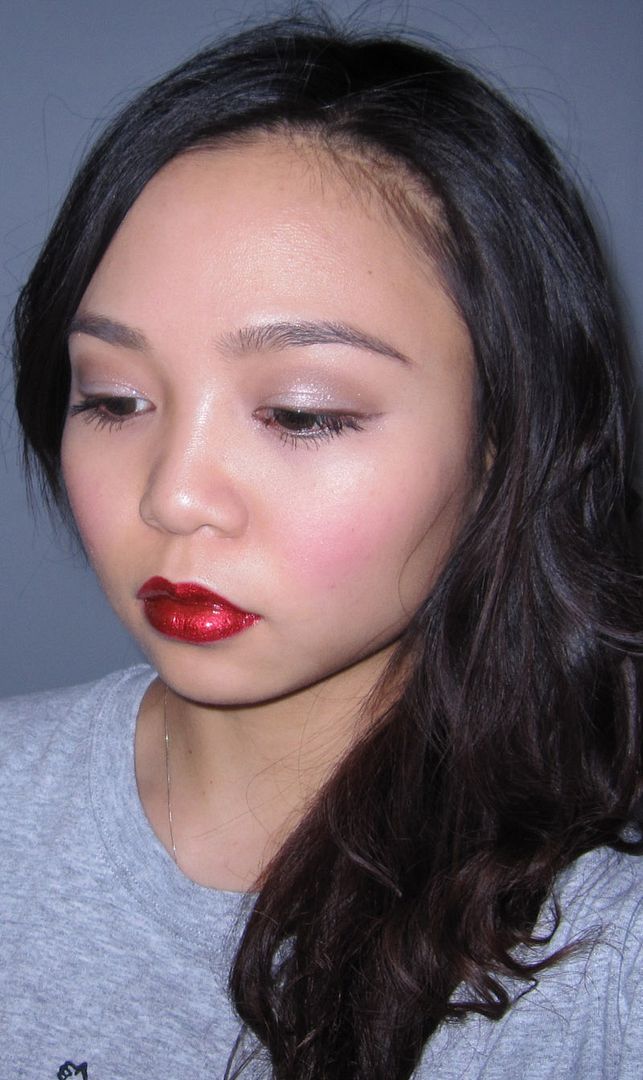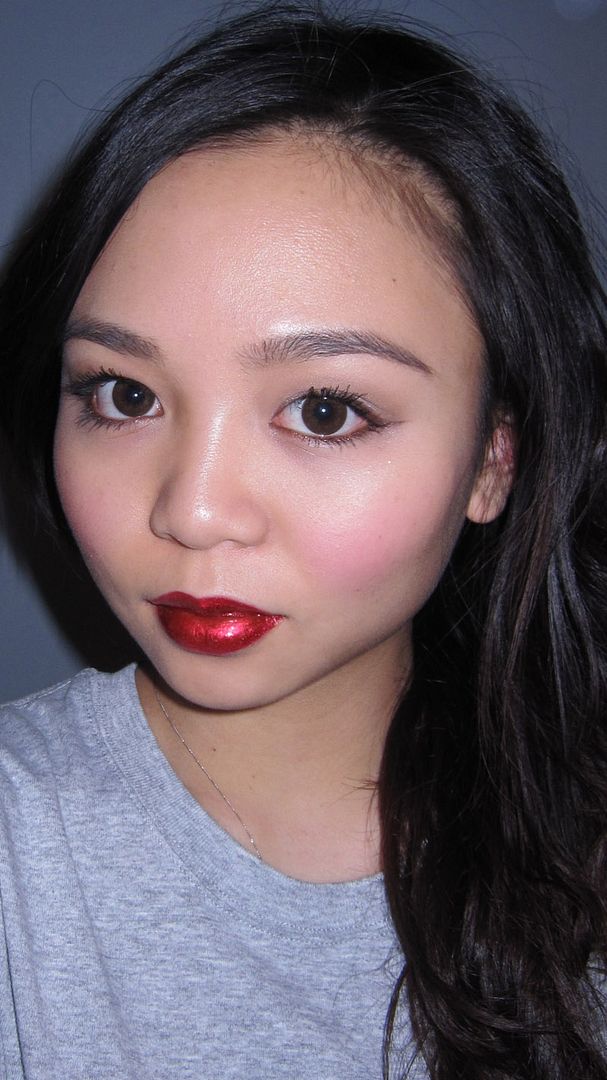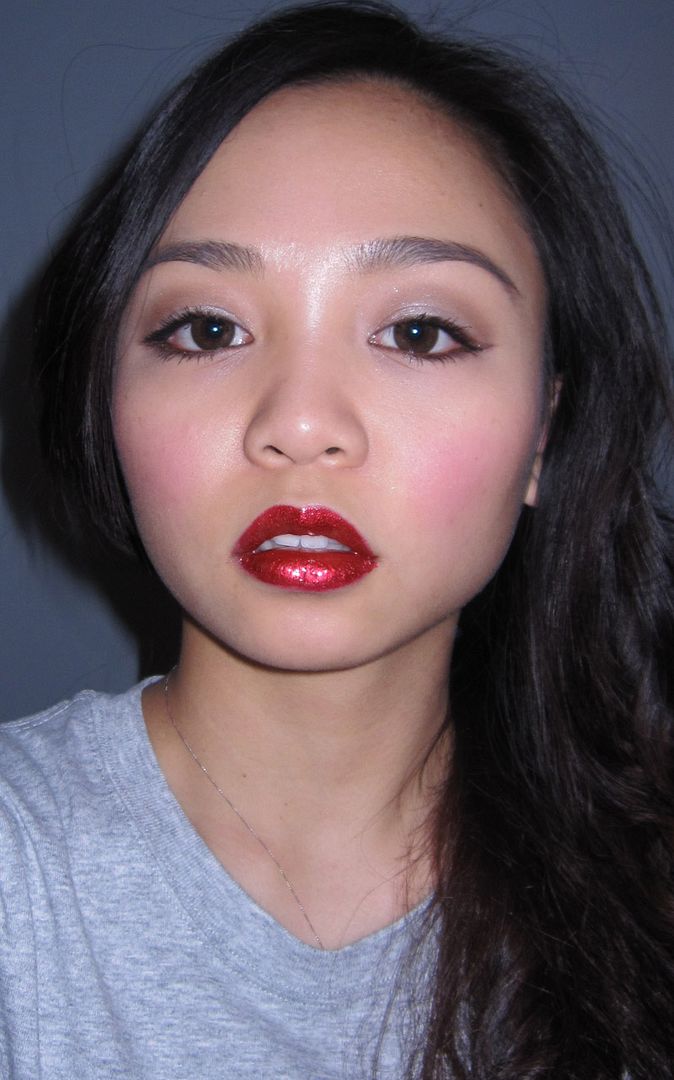 It's amazing how much a single bright lippie can change an entire look~!

This lipgloss should definitely NOT be missed. I highly recommend it. It's fantastic for the Christmas holidays ~ I might actually wear this one on Christmas day!

Here is Hourglass Siren compared to some of my MAC lipglosses~ MAC Amorous Dazzleglass Creme, MAC Cult of Cherry lipglass & MAC Love Alert Dazzleglass :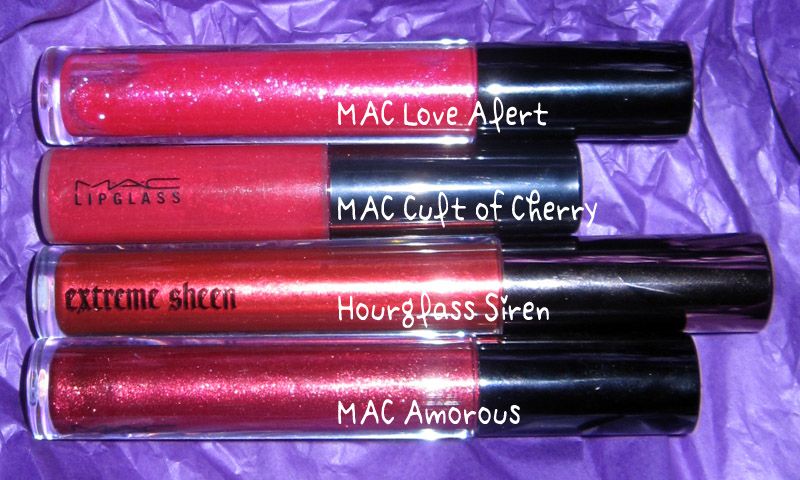 I love it soo much. Thank you Zuneta! ♥
And as I said, I went to Hamleys to get something for my little bro (its his 6th birthday on Sunday!) and for myself. I'm not posting what I got him in case he drops by my blog ~ he's a very clever kid. He can read, write, do mental addition, play minesweeper, use photoshop, etc. Kids these days are so advanced! So I got myself the new Zelda game on the nintendo DS: The Legend of Zelda Spirit Tracks! My bf already has it, and he's loving it. I'm sure I will too, coz I'm a big Zelda fan!. I'm almost through with playing Chrono Trigger on the DS ~ just finishing side quests now so its good to have a game ready to play next! Haha ♥



So after Hamleys, I went to Boots and got myself some nail varnish remover. I use Cutex Nourishing Nail polish remover, and mine's about to run out. I also grabbed myself a copy of this week's LOOK magazine. Cheryl Cole's on the cover again, I think I probably have 3 other issues that have her face on the cover! She's gorgeous though so its no wonder :)

Well anyway, sorry about the long post! Hope you enjoyed it though. I'll get on to packing since I'm leaving for the Philippines tomorrow! I can't wait to see my family again ♥ ♥