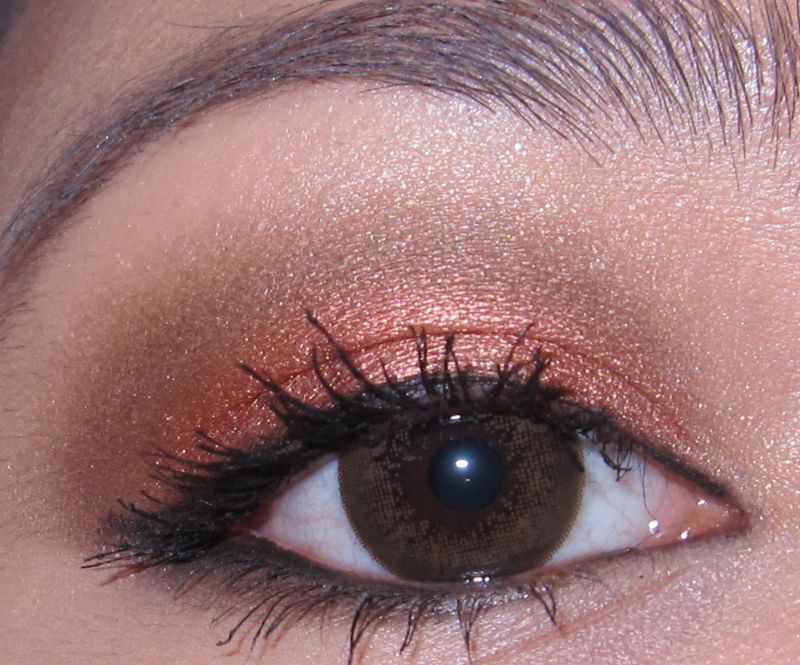 Ever since I laid eyes on the
promo image
for next year's new Viva Glam lipsticks, I've been wanting to do a makeup look similar to what Lady Gaga was wearing. I hope you enjoy this post! ♥
Warning: Picture heavy post ahead!

I used:

EYES
MAC Bare Study paint pot (champagne with shimmers, all over lid)
MAC Brash eyeshadow (shimmery copper, lid)
MAC eyeshadows in Cork (mid-tone golden brown) & Espresso (dark brown) on crease
MAC MSF natural in Medium Dark & Pearl cream colour base (brow highlight)
MAC Feline eye kohl (black, upper & lower lash lines)
Urban Decay 24/7 eye liner in Zero (black, tightline)
L'oreal Double Extension Mascara with Serum Inside Primer
Maybelline Collosal Volume Mascara
MAC Lingering brow pencil (brows)

FACE
MAC Select Moisturecover concealer in NW20 (undereyes) & NC30 (spots)
MAC MSF Natural in Medium & Medium Dark (contour)
MAC Pearl cream colour base (highlight)
MAC Sweetness beauty powder blush (bright pink, cheeks)

LIPS
MAC Magenta lip liner
MAC Lovelorn lipstick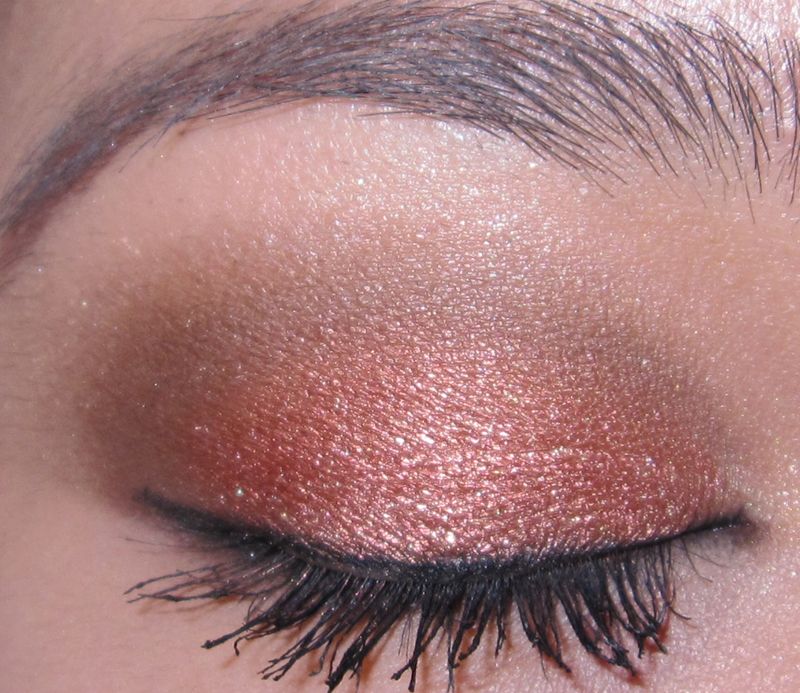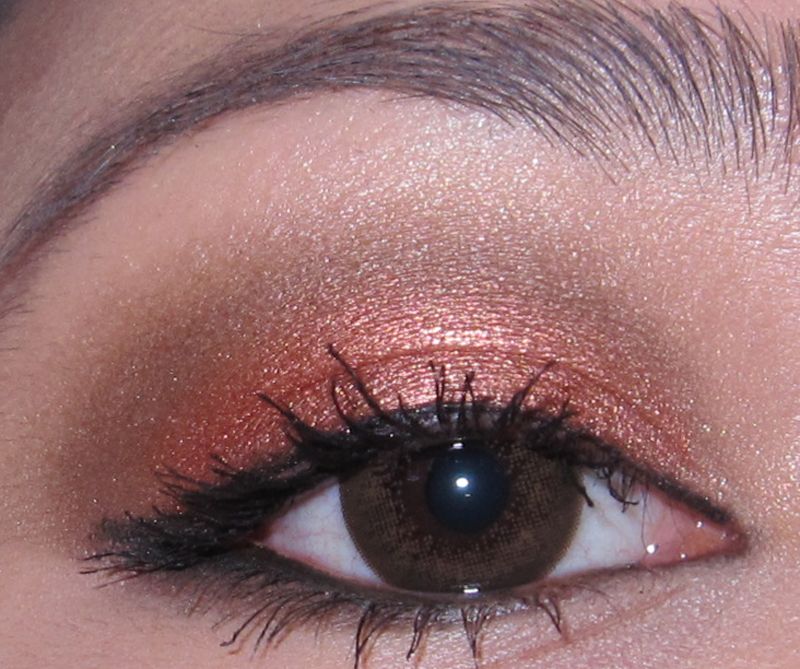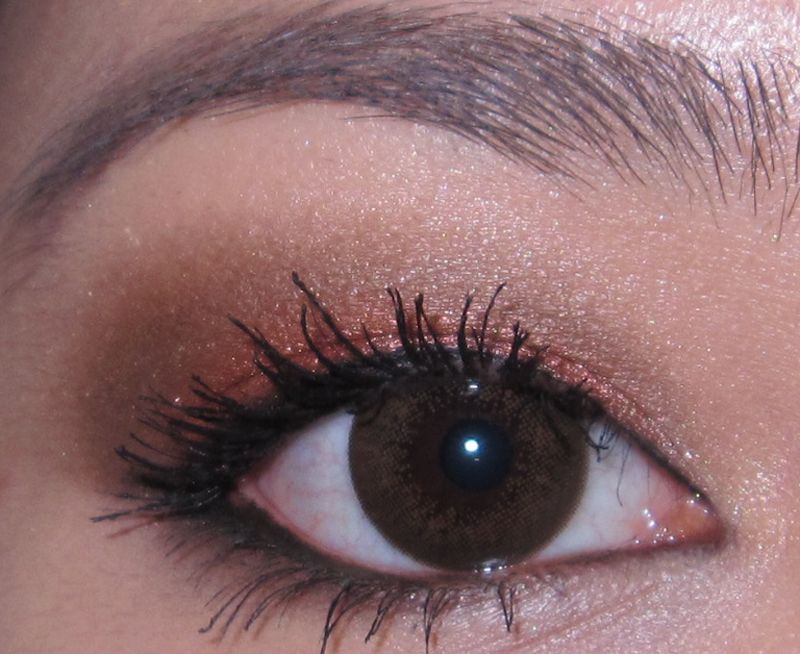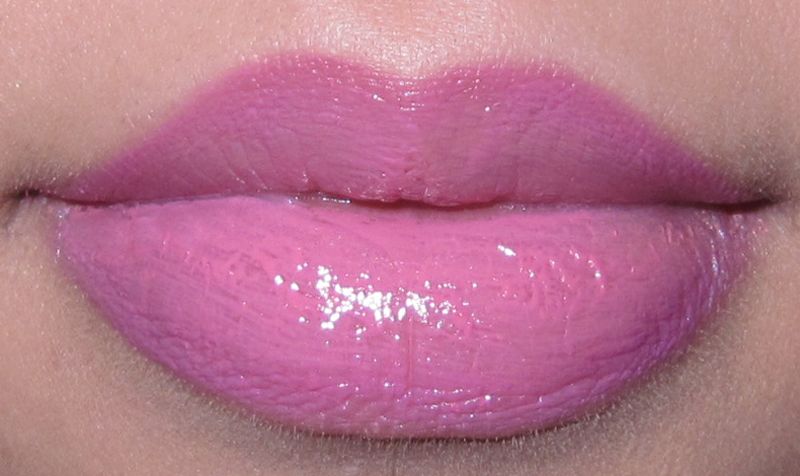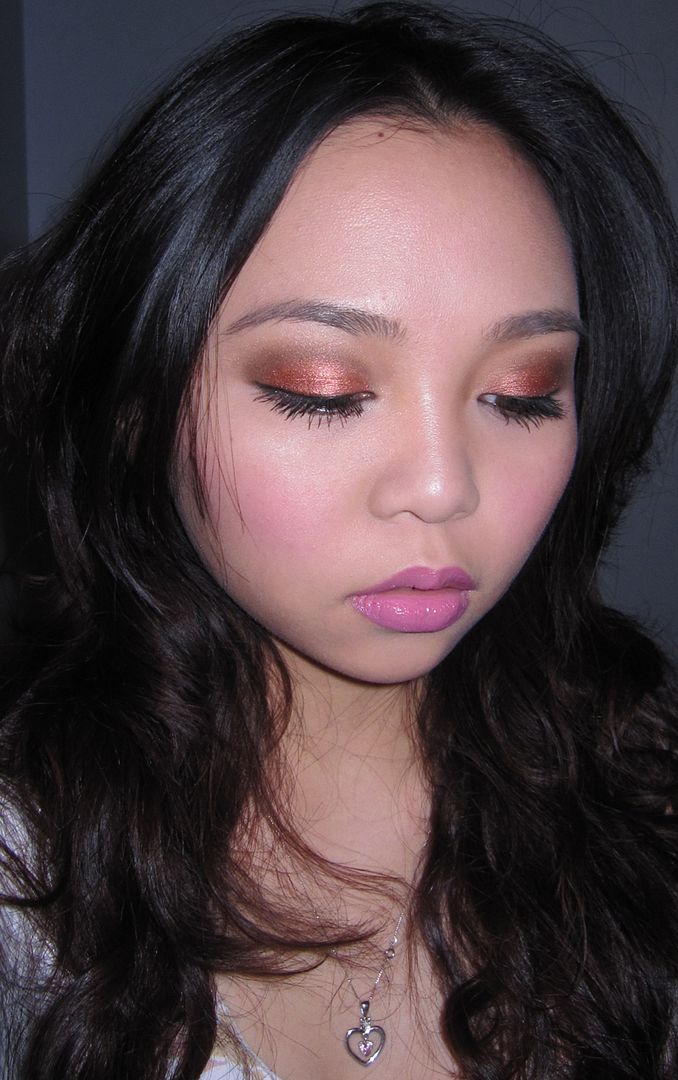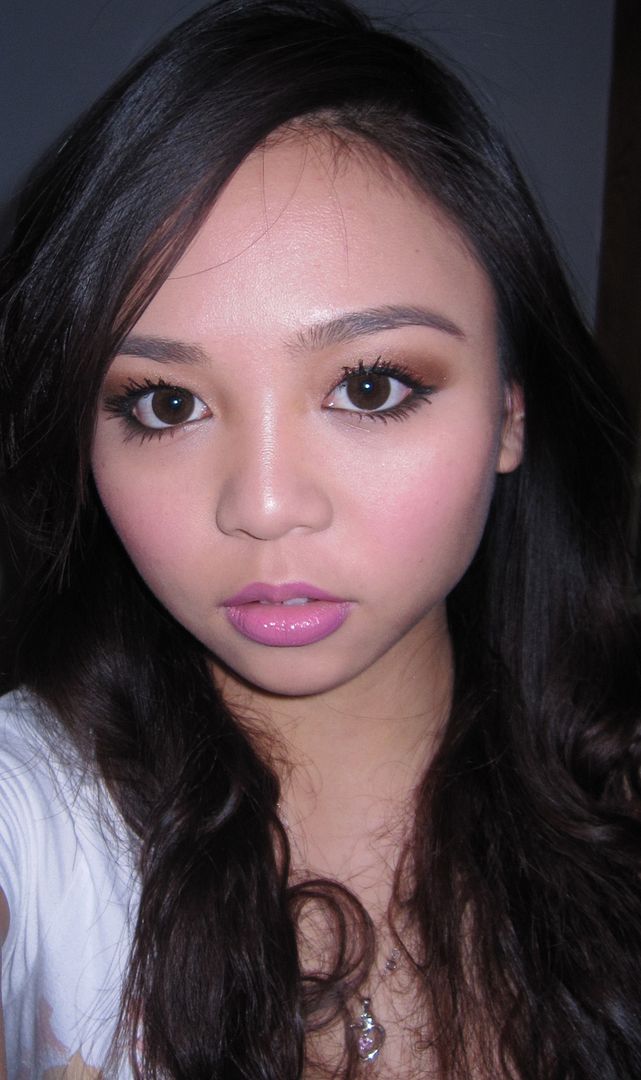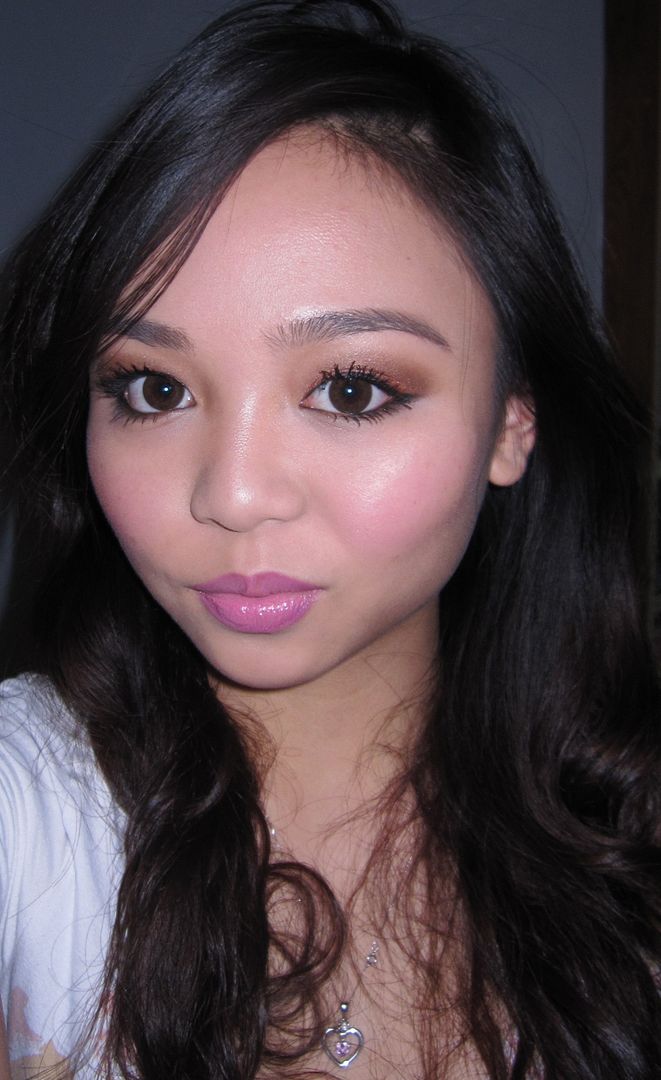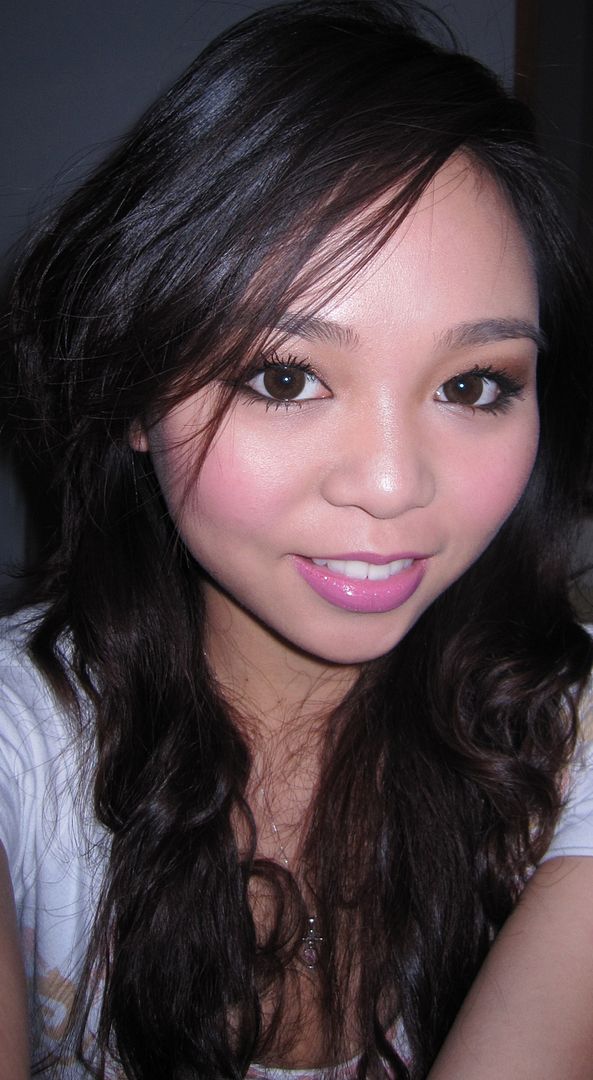 And here's my inspiration!!





I'm so excited that Lady Gaga is going to be the next MAC Viva Glam spokesperson. In my opinion, she's amazing! A little lady with a powerful voice... don't slate her because of her songs, listen to her sing live! She reminds me of Christina Aguilera. ♥♥

Well I hope you enjoyed reading the post and looking at the pictures!

What do you think?? ♥

PS. Feline eye kohl is so intense! I think I'll get a back up xx