Hi everyone! I went to the MAC Pro store at Carnaby Street last night for the 20% off Grazia discount, and boy was it CRAZY!! The weather was bad (well, normal English weather - wet and windy) and there was an outdoor queue to get in the store! But I went all the way there so I just waited in the queue, and I guess getting the products for 20% off is worth it right? I did not want to spend too much so I only got three items, but I just wish I could have gotten more! I wanted to get Ever So Rich cremesheen glass, Powersurge eye kohl and Antiqued eyeshadow... but oh well.~
Keep reading to check out my mini haul and reviews. xx

The first thing on my list was MAC's Face and Body foundation. I've ALWAYS wanted this, but at the retail price of £24.50, I thought it was a bit too much. So when this sale came, I immediately took advantage of it. Most celebrities use it - Dita Von Teese, Cheryl Cole, and others. I tried this foundation for the first time on my first MAC makeover, and I loved the results. Supernatural looking made up skin! Didn't look cakey at all, but at the same time, my skin just looked perfect in all the photos. I ♥ this. My shade is C3.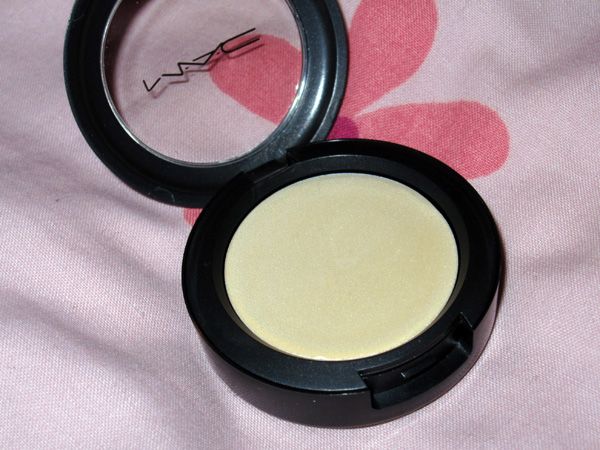 The next thing I got was MAC's Cream Colour Base in Pearl. I've heard a lot of raves about this stuff. It's an excellent highlighter. The MA used it on my makeover last week as well, and I'm so happy I got it. It's great on the bridge of the nose and on top of the cheeks.



Last but not the least, I got Boy Bait cremesheen glass. I was always skeptical about these cremesheen glasses. Some people hate it because its quite sheer, and some people love it for the texture. I tried in on for the first time at the MAC store and boy was I amazed. THIS FORMULA just makes my lips look so SMOOTH and full! Almost mouth-wateringly creamy. I tried on all three and loved Boy Bait and Ever So Rich. Boy Bait is a nude coloured one so its the most wearable of the three, and Ever So Rich gives hints of pinkish purple that just seems to brighten up my face. I chose to get Boy Bait, but I wish I could get Ever So Rich as well. Sighhh...


So that's my haul guys! Did any of you UK gals go to the Grazia sale too? What did you buy?? xxx