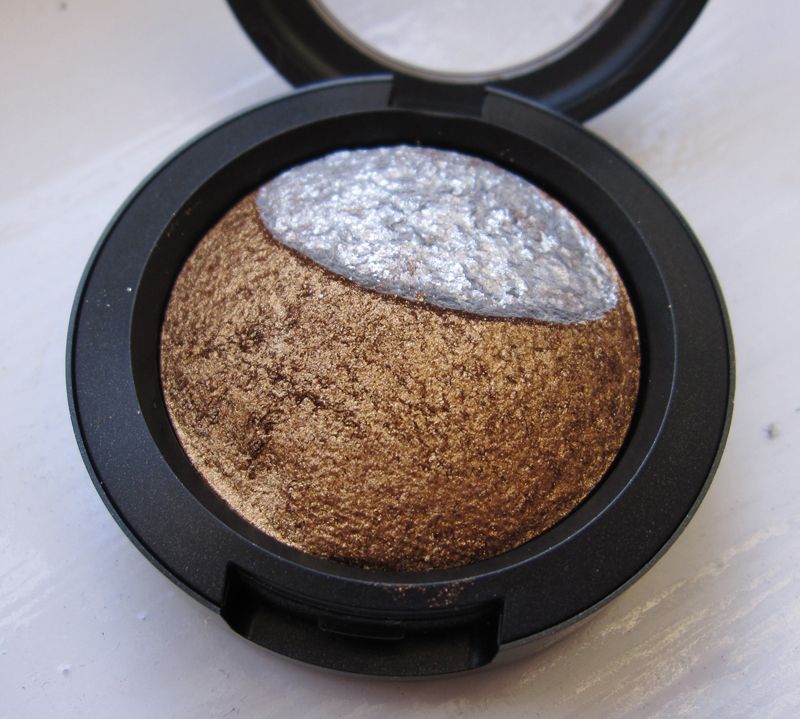 I had a look at MAC's Magic, Mirth and Mischief collection on the day of my makeover, and to be honest, this collection actually underwhelmed me. The only things that caught my eye was
Mayhem
mineralized eye shadow (pictured above) and the lilac one -
Devil-May-Care
. However, I thought
Devil-May-Care
was similar to the lavender fourth of
Girlish Romp
that I got from an earlier collection this year, so I passed on that! Of the lip glosses,
Jingle Jangle
dazzleglass was pretty, but I thought it was alright to pass it up. The lip products were pretty 'meh', and the blushes were similar to the beauty powder blushes from last year's holiday collection, which I already bought since I loove the beauty powder blushes, so I passed on that too.
So from the collection, I walked away with only Mayhem eyeshadow, which is the gorgeous gold one. Its a lot different from the other 'gold-toned' MAC eyeshadows I've come across in the past! I also bought Baby Sparks dazzleglass, the one the MA used on me for my look. Its so pretty!! It also comes in a set with Dream lipstick and a mini Dervish lip liner, but I thought Dream was just sooo sheer! I have many frosty light pink lipsticks, and a sheer one is just not worth it. So I just bought Baby Sparks individually instead.




Baby Sparks & Mayhem Swatches~
Mayhem vs Elite, Goldmine, Bronze, Woodwinked, Henna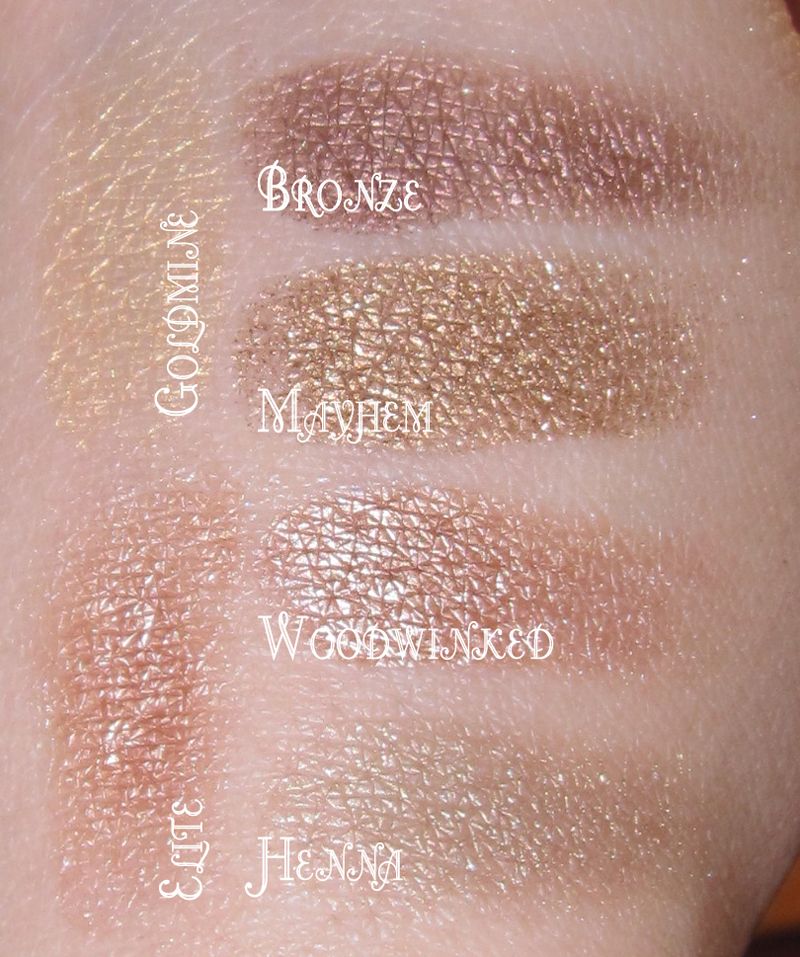 flash


no flash

Hope this post helps!

Did you get anything from this collection?? xxx