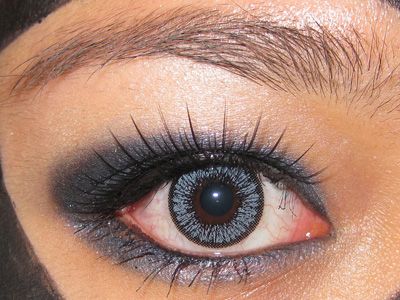 Finally! My Halloween post! I had a fun time at Halloween, its the first time my bf was enthusiastic about myself putting makeup on his face! But lets start with my look first :)


I used

FACE
MAC Select Moisturecover concealer in NC30
MAC MSF Natural in Medium + Medium Dark - mostly removed though from all the cleaning up around the mask -.-
MAC Blacktrack fluidline - to draw the mask
No blush - my cheeks just have a colour of their own!

EYES
MAC B Greasepaint stick - I just LOVE THIS product!!
MAC eyeshadows in White Frost (highlight), Blue Flame (lid), Pandamonium (outer V)
MAC Feline eye kohl to line upper and lower lash lines + waterline
L'oreal Double Extension Mascara with Serum
No name false lashes

LIPS
MAC Cushy White plushglass
Rimmel red lip liner
MAC Russian Red lipstick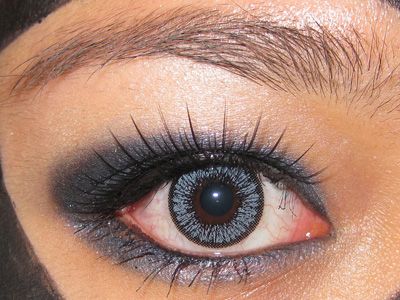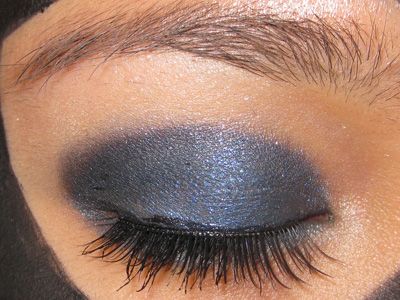 So could you guess who I dressed up as? Its CATWOMAN! My bf made me the cat ears using black card and an old hairband of mine. He also painted the mask on - with my guidance of course! He had a lot fun too :)

And now... my bf's look!!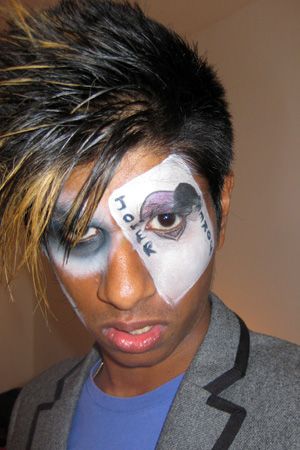 Its our variation of the 'Joker': Left eye with a Joker card and right eye with makeup inspired by Heath Ledger's Joker. To make it even more 'Halloweeny' I drew spiderwebs on his right jaw. I was so happy I had a lot of compliments for my work that night. It just felt amazing =)

We used:

LEFT EYE - Joker card
MAC White paint stick - kinda regret purchasing this, it smudges :(
MAC White Frost eyeshadow - to set paint stick
MAC Feline pencil - letters
MAC Blacktrack fluidline - to outline mini jester & fill half of jester hat
Purple part of hat - MAC Purple Rite lipstick topped with MAC Satellite Dreams eyeshadow

RIGHT EYE - Joker eye
MAC White paint stick
MAC Feline eye kohl
MAC Black Track fluidline
MAC Carbon eyeshadow

Jaw Spiderwebs-
MAC White paintstick
MAC Blacktrack fluidline

Smudgy pic of the Joker card ~ sorry about that, it was taken at the end of the night!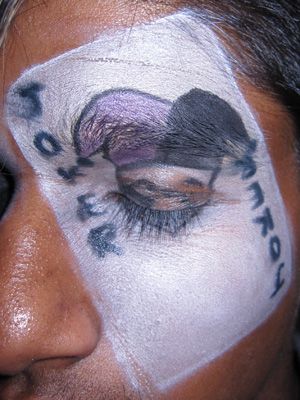 The both of us ~~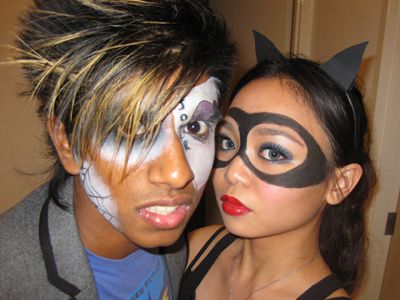 WATCH OUT BATMAN!! Hehehh...

So those were my works for Halloween! I hope you enjoyed this post!!

...WHAT DO YOU THINK?? xoxo