Hi guys! Say hello to my first Sleek eyeshadow palette. I've been hearing raves about this affordable brand, mostly praises about their eyeshadow palettes, so I decided to try them out!

Each palette contains 12 pressed mineral eyeshadows. And they're all pretty vibrant! In the UK, each Sleek palette with 12 shades costs about £4.50, whereas 1 MAC eyeshadow costs £11. This makes the Sleek palette a really good deal!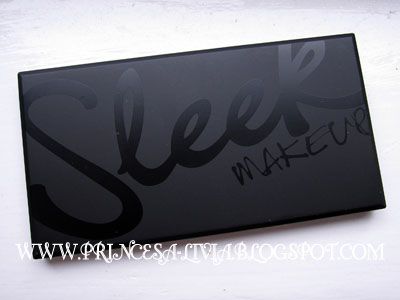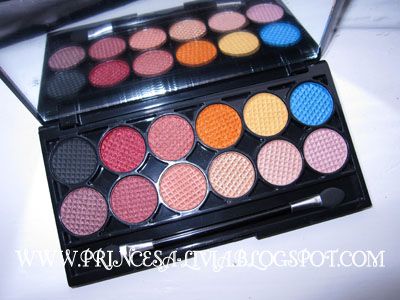 Flash



No Flash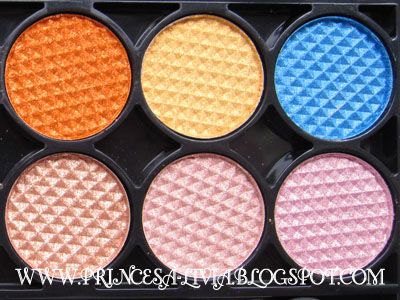 Swatches: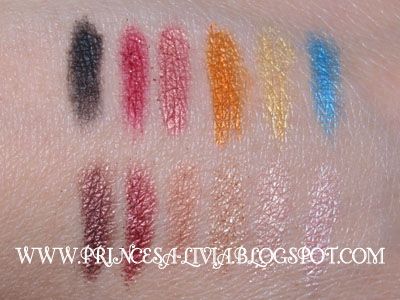 Flash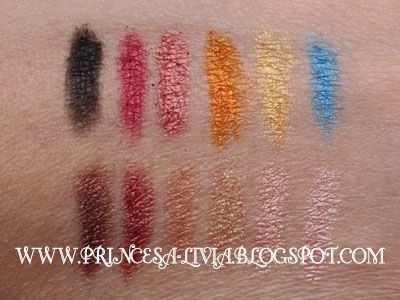 No Flash



From swatching these eyeshadows, the colours are all vibrant and apply evenly. The texture is a little odd though. It doesn't feel too powdery, rather, it feels much more like a cream eyeshadow like the Metal-X eyeshadows from MAC. I used Q-tips to swatch these, and each time I did it, it left a kind of a crater on the eyeshadow itself. That just shows how soft they are. And the cream-powder breaks off easily too. Unlike the normal MAC eyeshadows. I can't comment on the blendability as of now since I haven't tried these on myself yet, but once I do, I'll make sure to give a more in depth review and post the look.

If I'm happy with this palette, I have my eyes on the Sleek Classic palette. :)

By the way, the first time I saw this Sleek Sunset palette, it was at the Superdrug shop opposite Primark at Oxford Street. I swatched all the colours and they were beautiful! But I was gutted that this particular palette was out of stock. I looked for it at the other Superdrug shops I passed by from that week and they didn't seem to carry this one, but they had the other ones. I dropped by the same Superdrug at Oxford Street earlier this week and found they restocked on this palette, which is why I was able to get it.

WELL THE POINT IS if you're interested in this palette, it might be difficult to find, but if you're in London, it might do you good to stalk the Oxford Street Superdrug shop. Hehe xx

Thanks for reading guys~! xx

HAVE A GOOD DAY~!