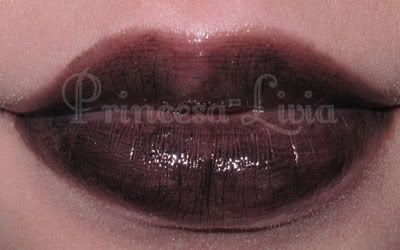 MAC Style Black lipstick in
Black Knight
. Cremesheen finish. Creamy with a sheen, but not as wet-looking as a lustre lipstick. This lipstick however, is not very opaque, required a few applications before I reached this opacity. *And even then, its still not very opaque*

Keep reading for a full-faced shot x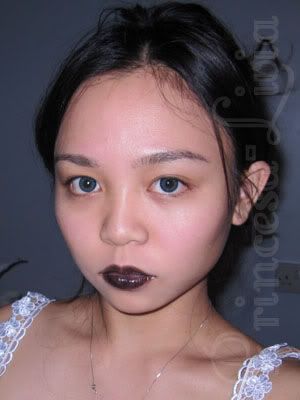 I took this shot at the end of the day. I wasn't wearing much makeup, just MAC Select Moisturecover concealer, MAC's Moon River mineralized blush on my cheeks, and MAC Lingering Brow Pencil. No eye makeup here~! Though now I kinda wish I wore mascara at least. Oh well. :)

What do you think??.. ♥
Will you be purchasing this lippie?