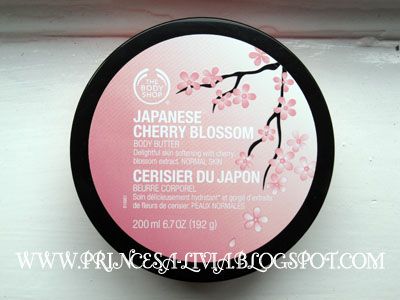 Got these last week from a 25% off sale online at TheBodyShop.co.uk!

I've been wanting to get Cherry Blossom Body butter for the longest time... but I just refuse to pay the full price. I was waiting till a sale comes when I can grab it.. and so the sale came! And I did! :)



It smells so clean. I love it.

Another one I got was a mini version of the Nutmeg and Vanilla body butter, one of the specials for this season. It smells really nice and festive, a lot more feminine than the other one in the blue packaging (I can't recall the name - sorry), so I decided to get this one too.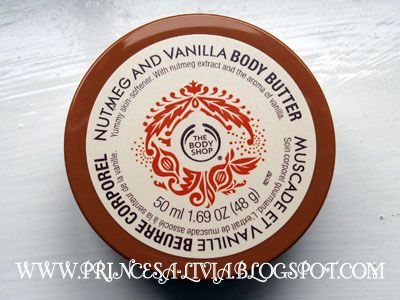 I'm a BIG fan of the Body Shop's body butters~ Their scents and the oh-so-soft feel on my skin. It doesn't take too long for them to be absorbed either. Love love love~!! ♥

What's your favourite body butter scent?? xx