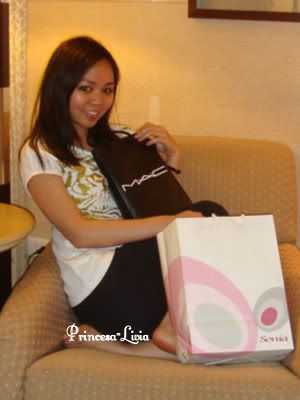 Livia with her Goodybags
My mom's a speaker at a convention held in Taiwan, and I decided to go with her. I've never been to Taiwan before, but after the first day here, I'm loving it. Everyone's so nice, respectful and civilized, unlike some other Asian countries I've travelled to before. I'd like to travel here again, but with my entire family next time :)
Mom and I are staying at the Pacific Business Center. From the inside, our room looks like this:



We also have our own balcony overlooking some parts of the city~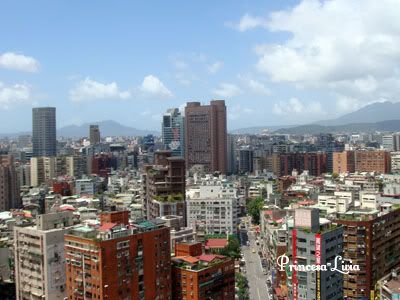 After resting in the hotel, we wanted to shop! We saw Sogo on the way to our hotel, and decided to go there first!



We did a lot of walking, and one of my shoes got ruined - the heel came off. SO I really needed a new pair!



And we just bought a second extra pair just in case ;)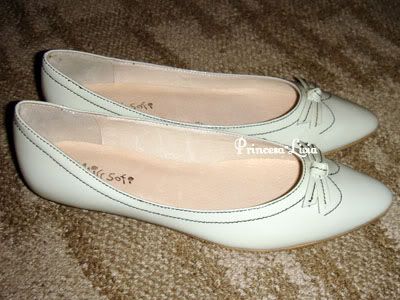 And now.. my MAC haul! Notice the MAC DSquared2 packaging??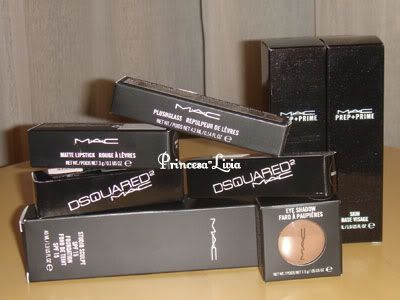 *Note: Not all of this stuff was bought at Sogo, some were from Rustans in Makati, Philippines*

I got these from MAC:
2x Prep+Prime Face (1 for myself, and 1 for my mum - she loved it!)
Russian Red lipstick
Cushy White Plushglass
Studio Sculpt Foundation NC25
Espresso eyeshadow

and

Nude Rose and Blood Red lipsticks from the MAC DSquared2 line.
I was sooo surprised to find this collection already in stock at the Sogo MAC store. I initially only wanted Nude Rose lipstick, but ended up buying Blood Red lipstick too. The black greasepaint stick's also tempting, but I've resisted. For now. :)
MAC lipsticks in Nude Rose, Blood Red and Russian Red

For all our purchases, the makeup artist gave me this brush for free: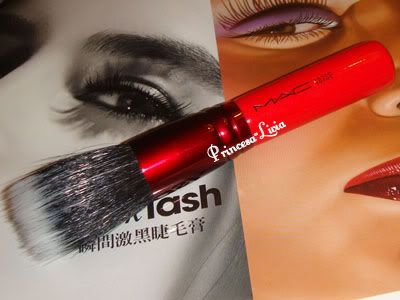 MAC 187 special edition brush from the Red She Said collection in 2008!

I've been wanting a 187 brush from MAC for the longest time, and I'm so happy I was given this too. ♥

I also saw a few items from the MAC Makeup Art Cosmetics Collection. Many of the products were sold out, but the testers were still there *except for the Notoriety quad*. I expected to like Off the Page eyeshadow, but none of eyeshadows really appealed to me. I thought that the MAC Photo Realism quad was the only pretty thing in the collection, and the rest were just so-so.

So that finishes my haul. I'll do swatches, comparisons and a review on the two DSquared2 lipsticks in the near future. =)

I hope you enjoyed my post! What are you planning to get from the upcoming MAC collections: Fall Trend, DSquared2 and Style Black??♥