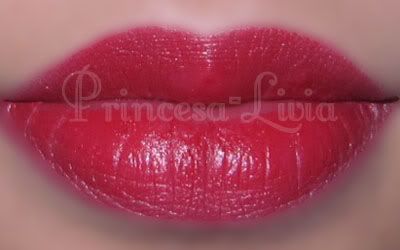 I think a bright coloured lip is a great way to dress up your makeup even on lazy days, which is what I did last friday when I couldn't be bothered to do eye makeup~! I bought this lipstick back when I was in Taiwan 3 weeks ago, but its the first time I've used it in this look. And I love it~! Such a fantastic matte red!
What I used~

FACE:
MAC Mineralized Skin Finish Natural in Medium + Medium Dark
MAC Pink Swoon blush

EYES:
Urban Decay 24/7 liner in Zero - to lower lashline only
TheBalm Two-Timing Mascara

LIPS:
my lip balm
MAC Russian Red lipstick *love!!* this is the purrfect red. You all should try this~!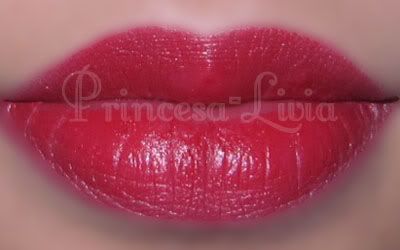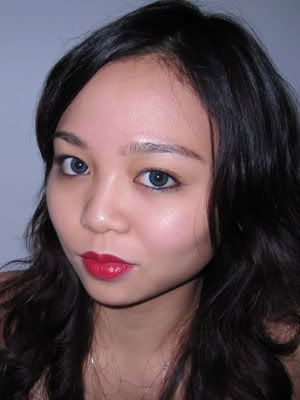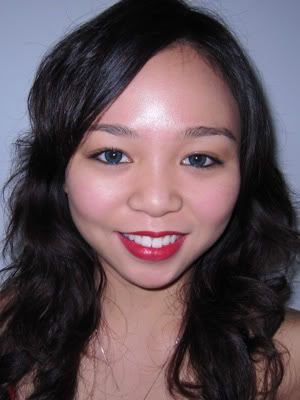 SOOooo... what do you think?
I find my wavy/curly hair pretty much goes well with the look,
don't you think so~? ♥

Oh, and have u tried MAC's Russian Red lipstick?.. Coz if you haven't... you better~! just make sure you moisturise your lips well beforehand with a good lip balm or some petroleum jelly since the matte texture is a bit drying xx

*On another note, I've been exploring camera settings, and I found a way to make myself un-yellow in the photos! I just turned off the Auto-White Balance setting lol. So this is what my normal NC25 skin looks like... haha ♥*