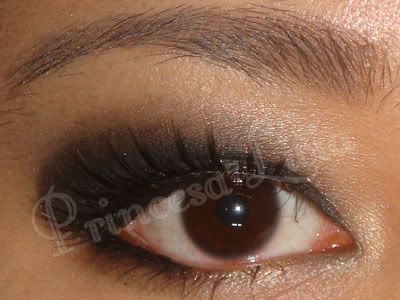 Black is a way of life,
says MAC. Black is definitely one of the biggest trends this fall. Black for eyes, black for lips... and in this look I've done both. Inspired by the upcoming MAC collections DSquared2 and Style Black, I've created these looks. One eye look matched with two different lip colours. Pink berry lips, and black lips. For girls who have been wanting to see a look using
MAC DSquared2 lipstick in Blood Red, this is for you
! xx

I used the following...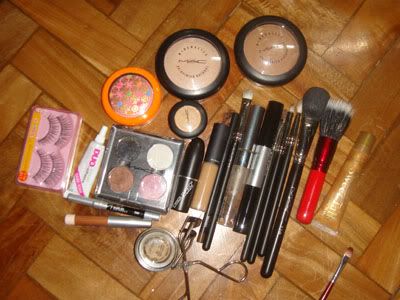 FACE
MAC Studio Sculpt foundation in NC25
MAC Moisturecover concealer in NC30
MAC MSF Natural in Medium + Medium Dark
MAC Pink Swoon blush

EYES
MAC Lingering brow pencil
MAC Soft Ochre Paint pot
Urban Decay 24/7 Liner in Zero - base + liner
MAC eyeshadows in Black Tied + Creme de Miel
TheBalm Two-Timer mascara
No name falsies

LIP #1: MAC DSquared2 lipstick in Blood Red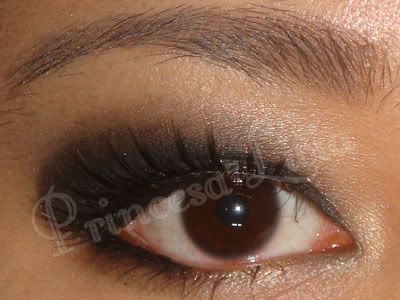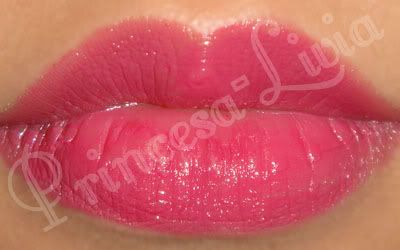 LIP #2: Matte Black with Urban Decay 24/7 liner in Zero

- Maybe, I should have put on Blacktrack fluidline instead or as a base, that might have given more even coverage.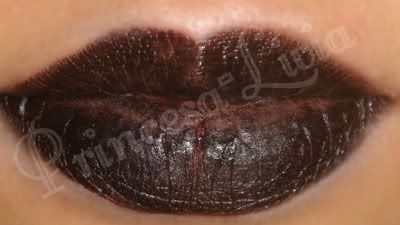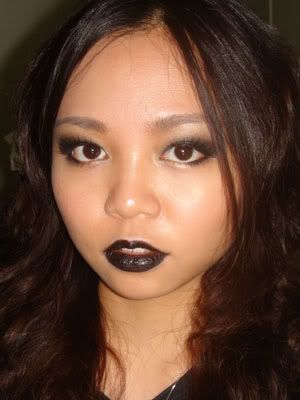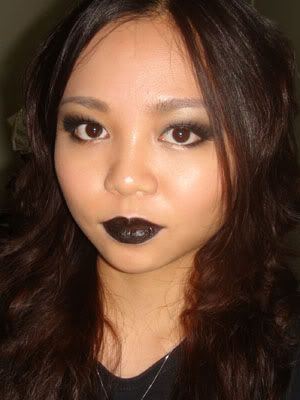 LIP #3: Zero + Victoria Secret Sweet Talk gold shimmery lipgloss mixed with Black Glitter from craft store *National Book Store*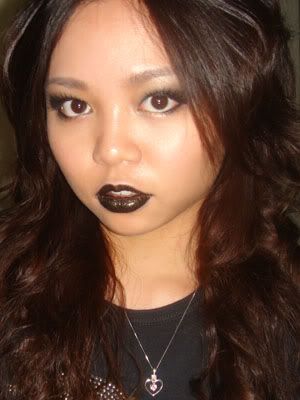 *Phew* I think those pictures with black lips were quite intense, so I'd like to end this roll of pictures with a photo wearing berry Blood Red lips again~~ :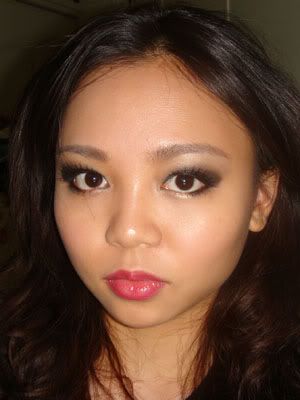 I love that this rich shade of pink can be worn with dark eyes, without it being too overwhelming :)

I've been contemplating getting the black cremesheen lipstick that's coming out in the Style Black collection for purely collector's purposes, and then I thought I might not actually wear it much... or even at all, which is why I tried using my uber soft Urban Decay pencil liner to line and fill black lip, and I think I'm satisfied. Trends come and go so quickly, so keeping that in mind, the black lip trend probably will not last long, and it would be a waste buying a black lipstick you wouldn't be using much. So if you'd like to try a black lip and you know you would hardly wear it more than once, I suggest you try using your black pencil liner instead of buying a new tube of lipstick to save money!. Urban Decay liners are the softest I've tried so I recommend you using that. Try it try it try it!!

As for this look, I personally think its a bit to gothy/emo-ey for my taste. My mum loved my eye makeup, but when I switched lip colours to #2, she kept going 'eeeeep' every time she passed by me wearing the black lips. My brother has been teasing me emo lol. My sis thinks it looks cool though, but most appropriate for Halloween.

What do you guys think? Can I rock the black lips or not?

Will you be jumping on the Black lip bandwagon this season?? ♥

PS. I'll be leaving back for the UK later today! I feel really sad leaving home, but I also look forward to seeing my UK friends and bf again. I'll likely be busy for the first few days when I get back, so I hope this post was interesting enough to tide you over for now ^^

Thanks for visiting my blog~! ♥