...With the Balm's Two-Timer Mascara!
While shopping with my sister at Cebu, I came across this mascara and was intrigued by 1) the packaging, 2) the design (two mascara wands) and 3) the promise this mascara made. Without thinking twice, I bought it, and now after a few days of trying it I am glad to share my review!
What this product claims:
This long-lasting, smudge-proof and water-resistant mascara lasts all day and gives you different looks depending on the brush used. It's formulated with a new polymer that improves water resistance, prevents flaking, builds volume and gives a soft and natural feel. Additionally, it's paraben-free and formulated with panthenol which plumps the hair shaft. Size: 0.35 oz
My review:
The Balm's Two-Timer mascara is a double-ended mascara with two different brushes on each end. Not the white primer-mascara combination, but rather two different mascara wands for different purposes.
On the Right is 'Johnny Finetune' with a skinny brush that defines and lengthens my lashes. This side would be good for daytime looks which lashes are meant to look more natural.
On the Left is 'Marcus Lashalot', with a thicker brush and oddly shaped too. It spirals with a relatively large and wide dip in the middle. This is meant to give lashes more oomph and volume. Great for more glamorous looks and nights out!
Applying Lashalot on top of Finetune on my lashes immediately thickens my lashes for a bolder look, but you can apply this separately as well though I haven't tried that. I just like my lashes both defined and thickened, and applying coats of each of these thickens my lashes more.
The mascara smells good and doesn't seem to irritate my eyes or contact lenses. I find that it is smudge-proof, and doesn't clump *much* as I am not really an expert on putting on mascara.
I do like this mascara, but the only con I find in it is that I wish it was more 'black'. I know from the photos it does appear black, but its not as dark in person IMO. Its more of a dark grey.
In conclusion, the Balm's Two-Timer mascara is worth trying out in my opinion. Its versatility as a two-in-one for different lash looks is definitely a winner for me. Finetune for the day and Lashalot for the night. The box is also so pretty, with Vintage Glamour oozing from it. I'm definitely carrying the mascara (and in its packaging too) in my purse!
In the States, this mascara is sold by Sephora for $20. Try it!
Now for some photos!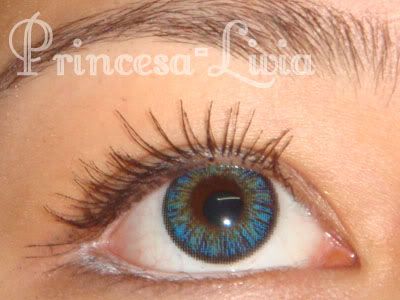 with Marcus Lashalot
Have you tried this product?
What is your HG (holy grail) mascara?? xx