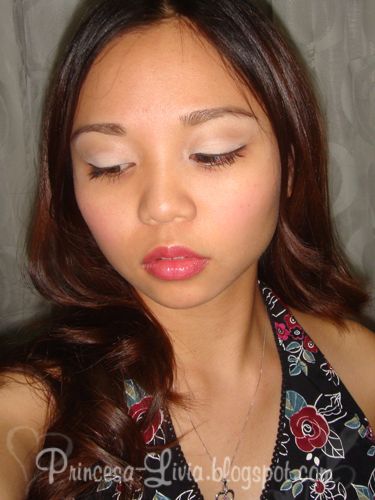 I wore this look to my mom's special dinner, where she was acknowledged for her achievement by her peers and was given a special award. The dinner was held at the Shangri-la Hotel in Makati, such a luxurious place!
Makeup I used were: All MAC unless stated otherwise:
FACE:
Cetaphil Moisturiser
MSF Natural in Medium
MSF Natural in Medium Dark
Pink Swoon blush on cheeks
EYES:
Soft Ochre Paint pot
Vanilla eyeshadow
Femme-fi eyeshadow
Cork eyeshadow
Blacktrack fluidline
Covergirl Lash Blast Mascara
EYEBROWS:
Cork eyeshadow
Body Shop Clear Brow Gel
LIPS:
Party Mate lipstick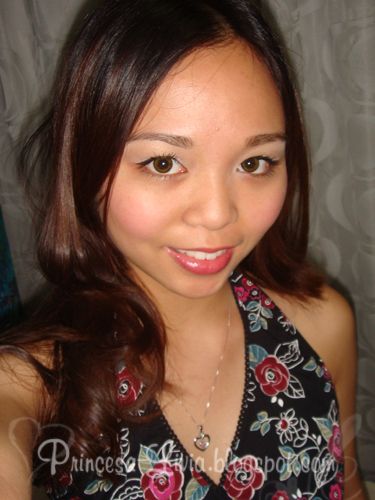 I also had my hair curled earlier that day for free at a demo in the SM Mall department store lol. Looks like this from behind: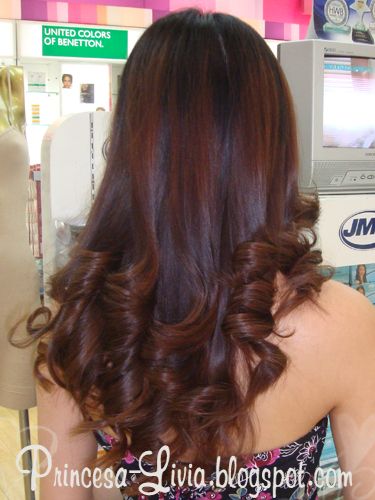 I really like it. I hope to learn how to fix my own hair that way lol.
Here's a photo of my mom and I. I did her makeup too, since she doesn't usually wear much. Wish I knew how to put on false lashes on her though, since her lashes are a bit short. Hmm.. There are loads of stuff I must learn! :)