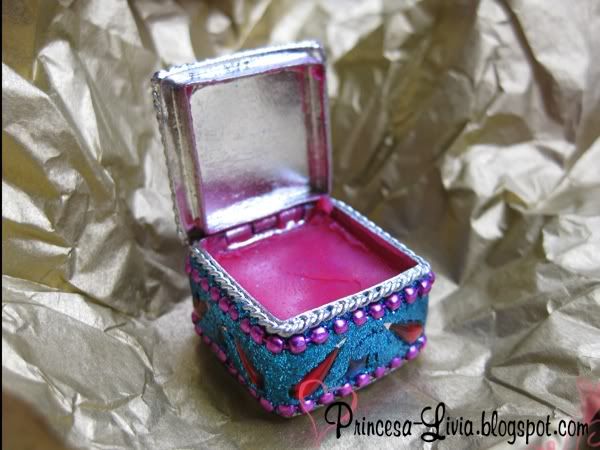 B Never Too Busy To Be Beautiful lip gloss in Bobo
B's Bobo lip gloss is my first product from B, Lush's sister company that specialises in cosmetics and perfumerie, as opposed to Lush's toiletries and skin care. My BF helped me pick out this colour, in an attempt to help me venture out from the MAC world. And I don't regret it one bit.

First of all, the packaging is just amazing! So pretty. See more photos: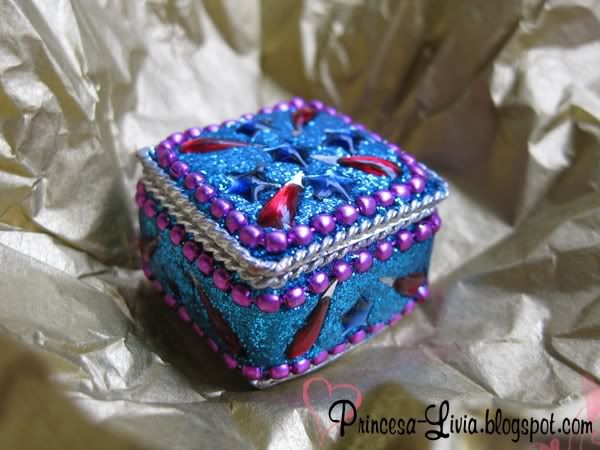 It was wrapped like so...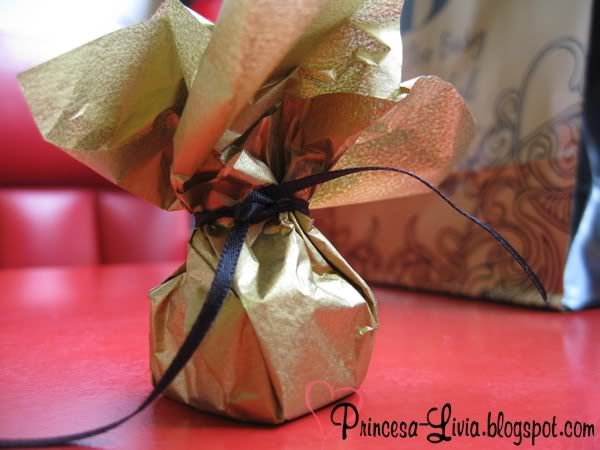 And placed in this little bag...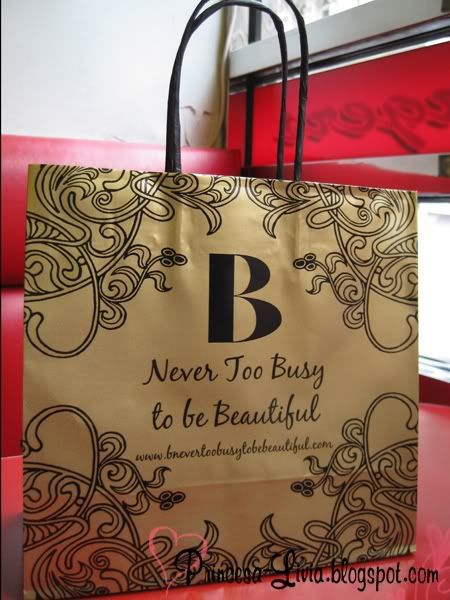 B's Bobo lipgloss is a beautiful shade of fuchsia pink with blue and silver glitters. It applies sheer so its easy to layer. It also goes on smoothly and makes your lips feel so soft and smooth without being sticky, and it also has that faint rose scent.

This product is long-wearing and stains your lips.

B's Bobo lipgloss vs. MAC Girl About Town lipstick: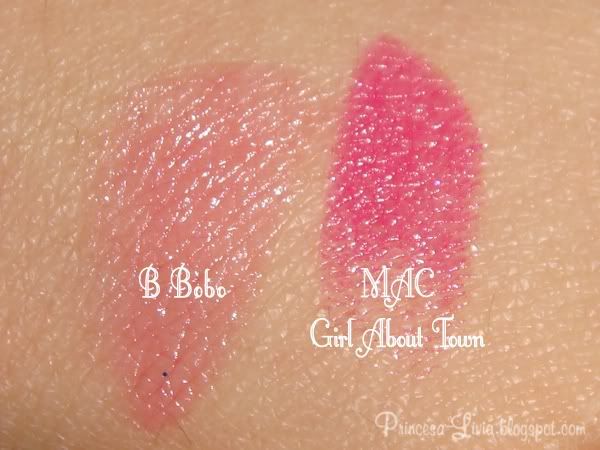 One thing to note is an earlier expiry date of the products compared to other cosmetics, but this is because the company claims that they use as much natural products as possible. This makes their products less likely to cause allergies.

B Never Too Busy To Be Beautiful products are suitable for vegans, and the company is also against animal testing (although they do have human volunteers to test the products - which I always found weird). Although these points are definitely good things.

B's company also states:
"B NEVER TOO BUSY TO BE BEAUTIFUL feel that not only is the testing of cosmetic products and ingredients on animals unnecessary and unethical, but it is also scientifically unreliable, unable to adequately access the safety or efficiency of a product or ingredient, and may even allow unsafe products onto the market. We prefer to know that our products are safe for the humans that are going to be using them, so all of our products go through a rigorous assessment, and human trials using our panel of volunteer human testers. We prefer to use only natural ingredients with a proven record of safe use, and where we have to use synthetic ingredients or colour pigments we again use only those with a long and proven record of safe use."

So it all sounds good!

Do you own any products from B? What do you think of their products? ♥