MAC's Brunette Blonde Redhead collection is finally out in the UK and I got to check it out last weekend. The products were basic and would be good for everyday wear. However, since the products WERE basic, I only walked out with one item.
Strawberry Blonde
lipglass. It's so pretty! Really sparkly - the perfect strawberry red!
I'm still contemplating getting
B-babe
lipstick and
Femme-fi
eyeshadow, though. Maybe this weekend?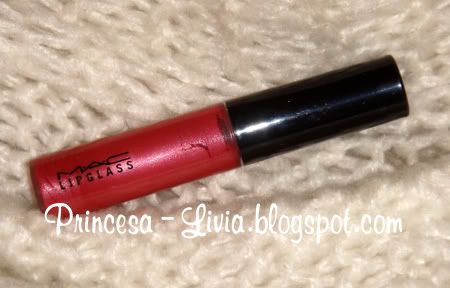 FOTD behind the cut!
I used...

All products by MAC unless stated otherwise ^_^

FACE:
Olay Total Effects 7x
MAC MSF Natural in Medium
Emote blush to contour
Sweetness blush on apples

EYES:
Urban Decay Zero 24/7 Liner on upper lash line
Urban Decay Yeyo 24/7 Liner on lower lash line
Max Factor Masterpiece Max Mascara

LIPS:
Strawberry Blonde l/g

TOOLS:
181, 109, 116, Shu Uemura Lash Curler