Hi everyone! The wild bit of my Christmas holiday is coming to an end, which means I'll have more time to make posts on the blog! I'd like to share with you all the look I did for Christmas eve, and a few photos of my adventures back in Davao City *so far! Keep reading~!


EYES
MAC Bare Study paint pot (shimmery champagne, all over lid)
MAC Mineralize Skinfinish in Medium Dark (under brows)
MAC Dangerzone red eyeshadow on lid
MAC Cork & Espresso eyeshadows (crease)
MAC Feline kohl power (black, upper & lower lash lines)
MAC Lingering brow pencil (taupe)
L'oreal Double Extension Mascara with Serum Inside primer
Maybelline Collosal Volume Mascara

FACE
MAC Mineralize Skinfinish in Medium and Medium Dark
MAC Pink Swoon blush
MAC Pearl Cream colour base (highlight)

LIPS
MAC Plink! lipstick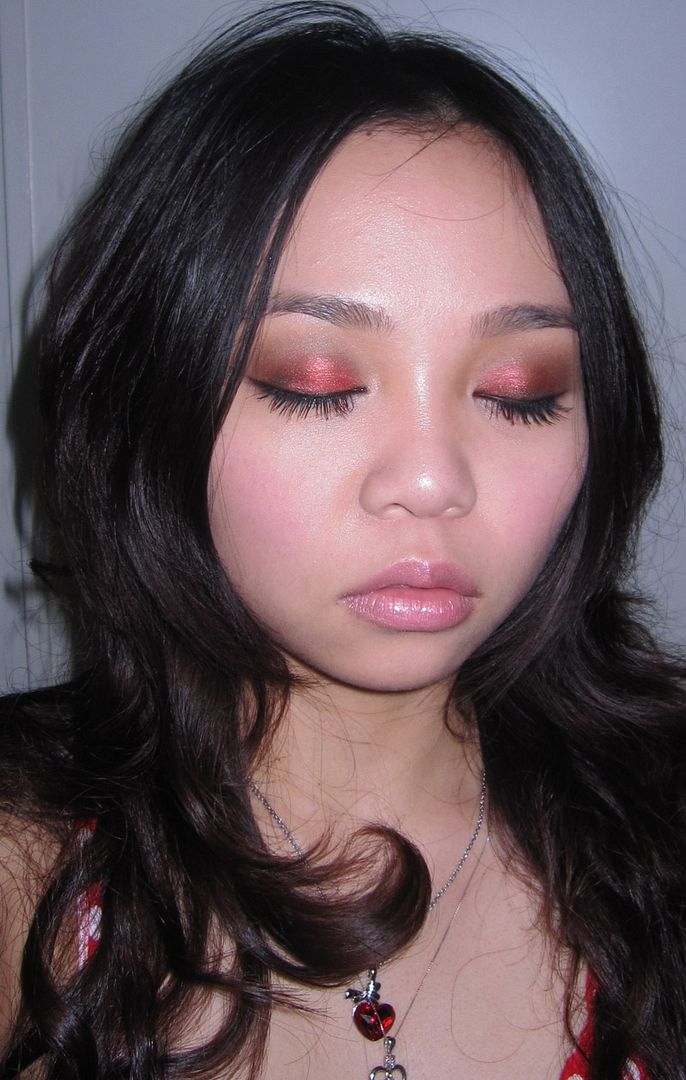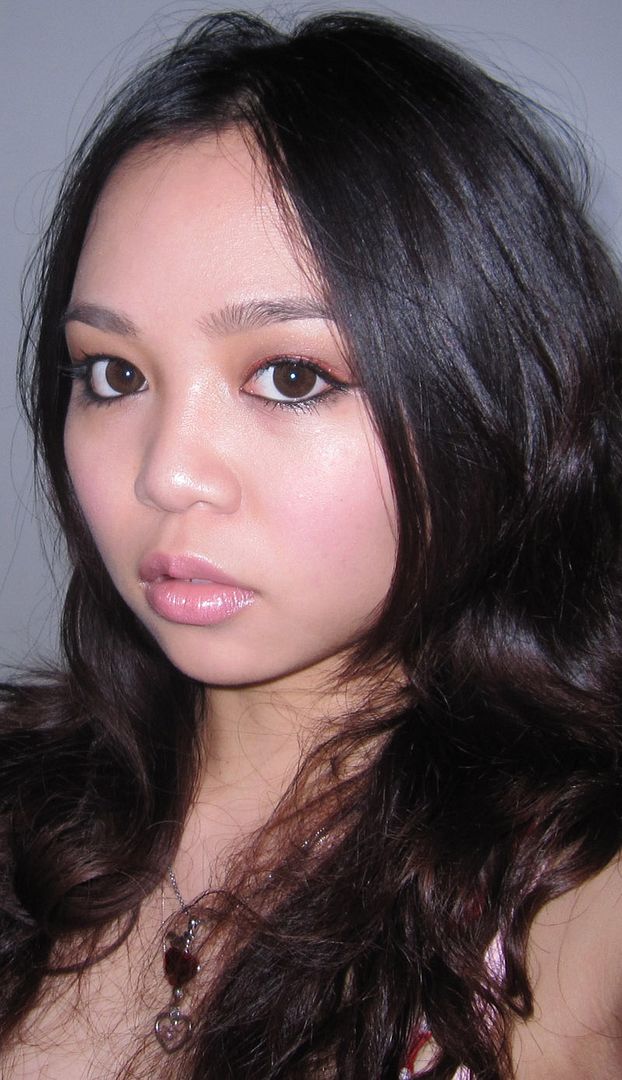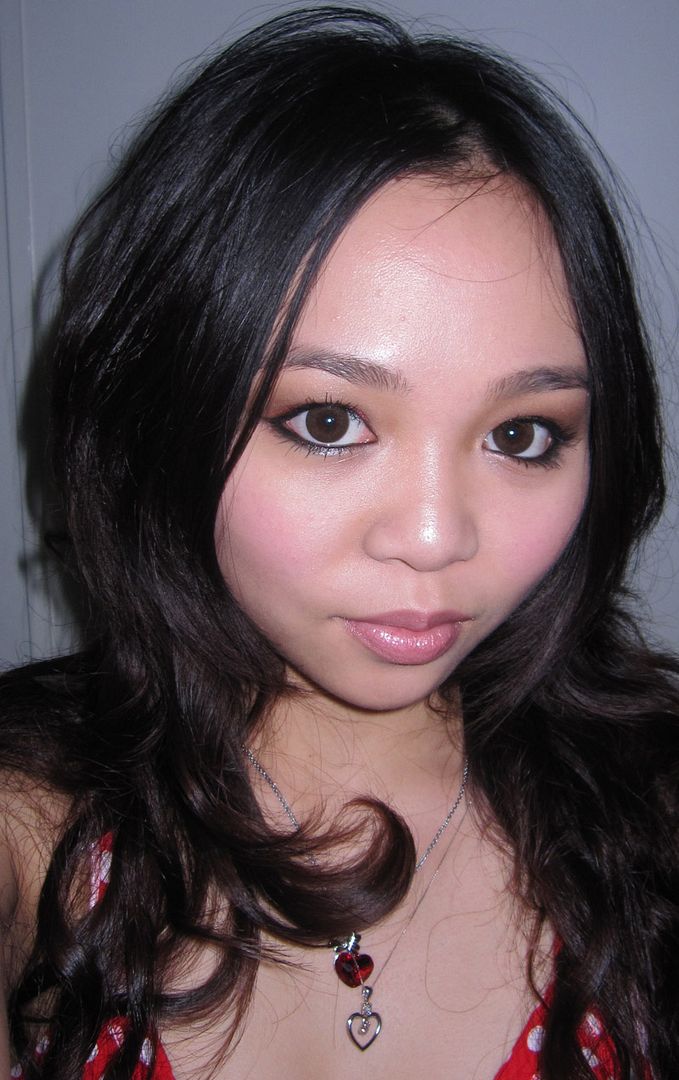 This is the look I wore on our Christmas Eve party! I thought that neutral eyes with red lips was a very predictable look for this season, so I switched the colours the other way around! I used red eyeshadow with pale lips. What do you think? ♥

The party was held at our house, and it gave me a chance to see old friends again. It was so fun, we had so much food and laughs, and we had a really good time.

Here's a photo of myself and my little cousin at the party *she's the one in the photo to your right on the blog! ~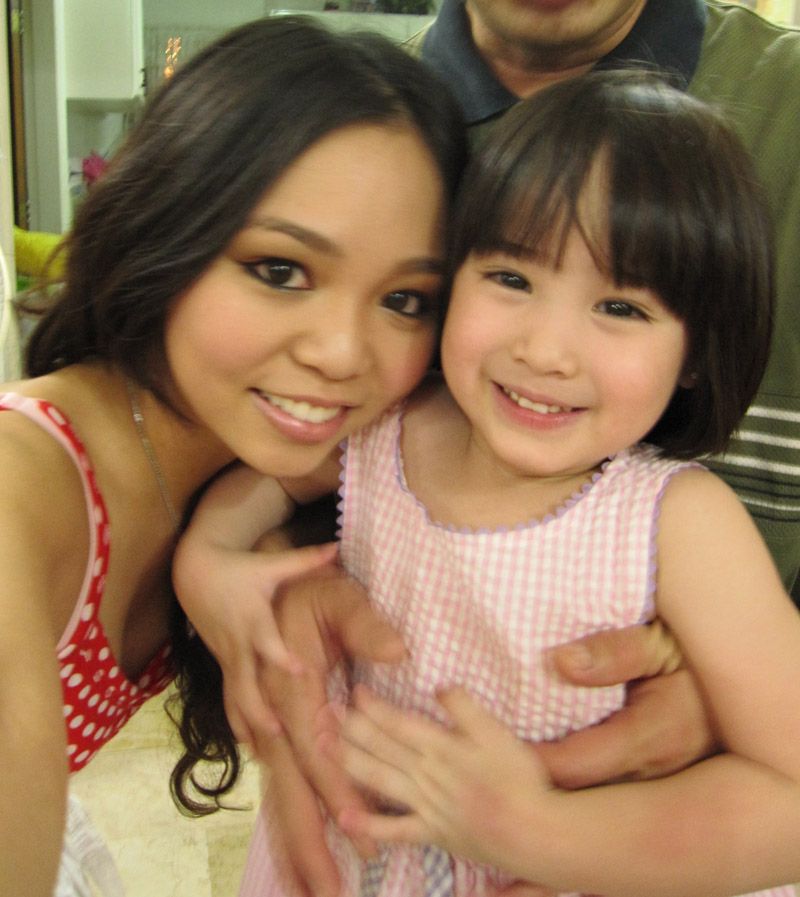 The yellow lights make us look really tanned~!

Just before Christmas eve, my family stayed the night at Eden Mountain Resort. It's a beautiful resort by the mountains, where we get to fish for our lunch, hike, and see all the pretty birds and peacocks. This one is pure white, and it's gorgeous!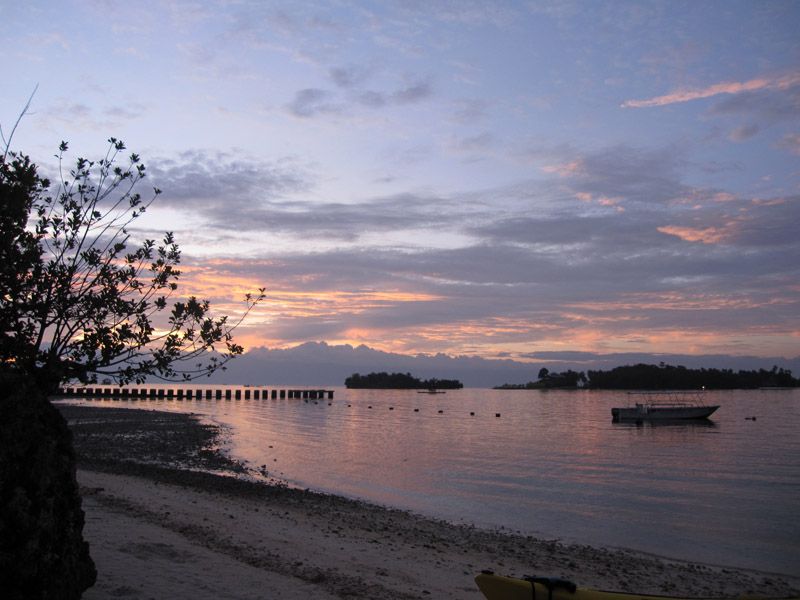 That sunset by the beach was just so breathtaking~!! ♥


I hope you enjoyed looking at the photos. And I also wish that these photos brought a little warmth to those of you missing the warm seasons!
Livia The Skin and Beauty Blog
SHOP THE POST